The horse sculptures are something special!
Since the figure is made by hand and then hand-painted, each statue is unique! No two sculptures are alike and you can be sure that you are buying real handicrafts.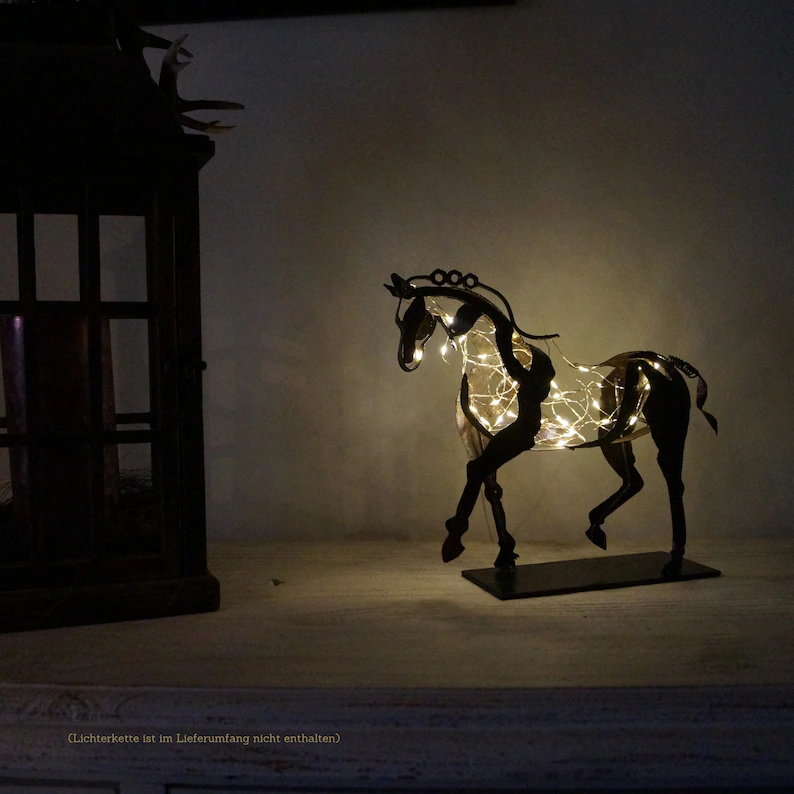 The decoration figure is made of solid metal and sheet metal. The base of the sculpture is also handmade from metal.
Quality that you can really feel! Despite the rather modern and abstract design, it is important to us to get a realistic horse image in order to be able to capture the beauty and elegance of these great animals. And this mixture makes the figure special.
The size of the figure allows it to be presented in different ways. Whether by the fireplace, on the windowsill, on the shelf or on the desk. The horse always looks great!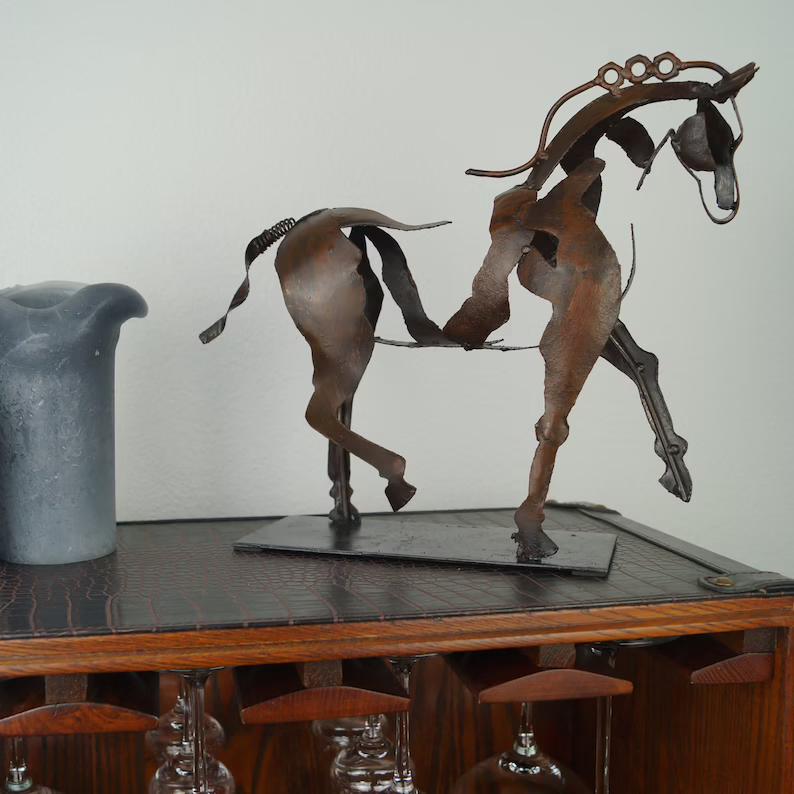 You can use it to light up your own home or have a great gift. Not only riders, horse people or horse lovers will love this craft.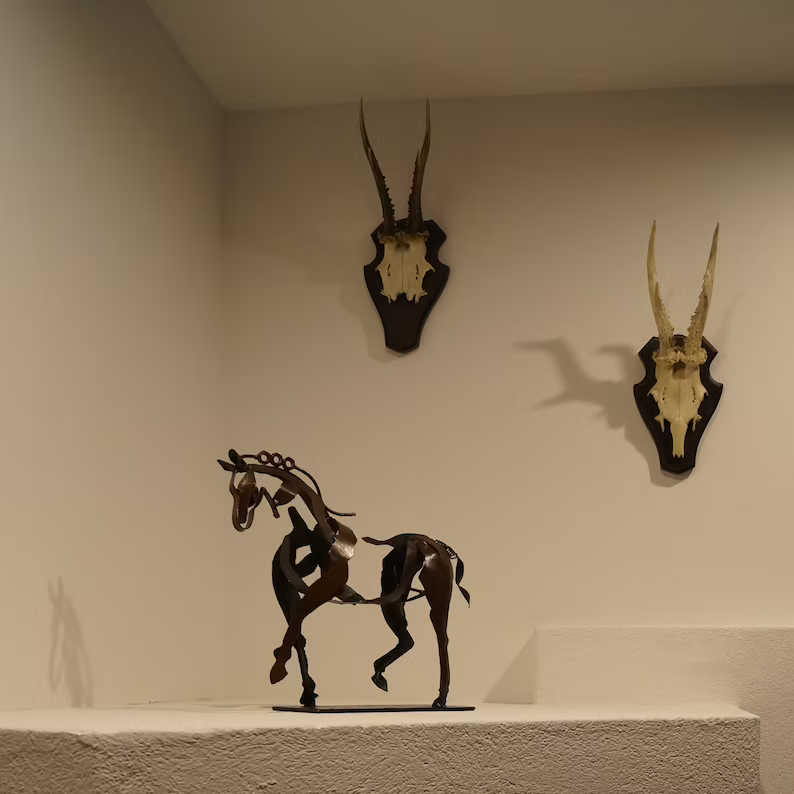 Handmade
Materials: Medium: metal
Height: 20 centimeters/7.87inch
Width: 6 centimeters/2.36inch
Depth: 24 centimeters/9.45inch