✔️  Free Shipping

 
in the
 US
✔️  Perfect
for
Christmas
Decoration
This beaut of a giant is called the polar star floor lamp, it is our larger range of lamps and sister lamp to the Sunrise Lamp, same in pattern and size but with a different color wave.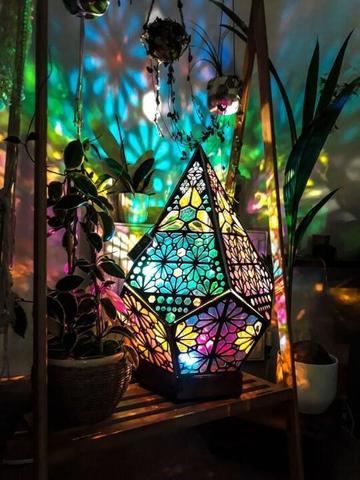 The projections are big, bold and beautiful, Covering your space with immense blues, purples and a dash of pink.
This lamp gives the best colors waves and patterns due to its size.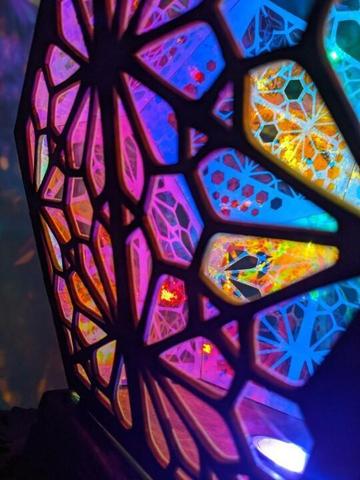 🌈  We have used this at festivals for yoga tents, mood lighting as a back drop for musicians, sacred spaces to meditate and in our own 6meter bell tent which looked wonderful. If you have a large home with large spaces then this would be the one for you.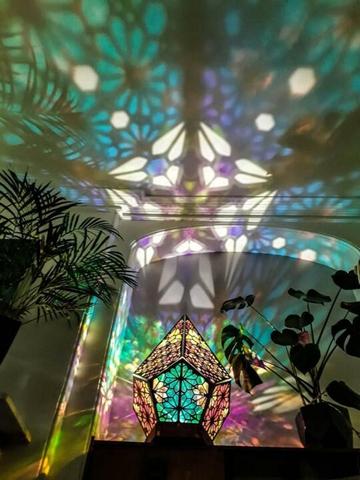 🌈 When the light is turned on, its colorful lights are incredibly charming.
After turning off the lights, it is still so special. The retro bohemian style is very suitable for home decoration.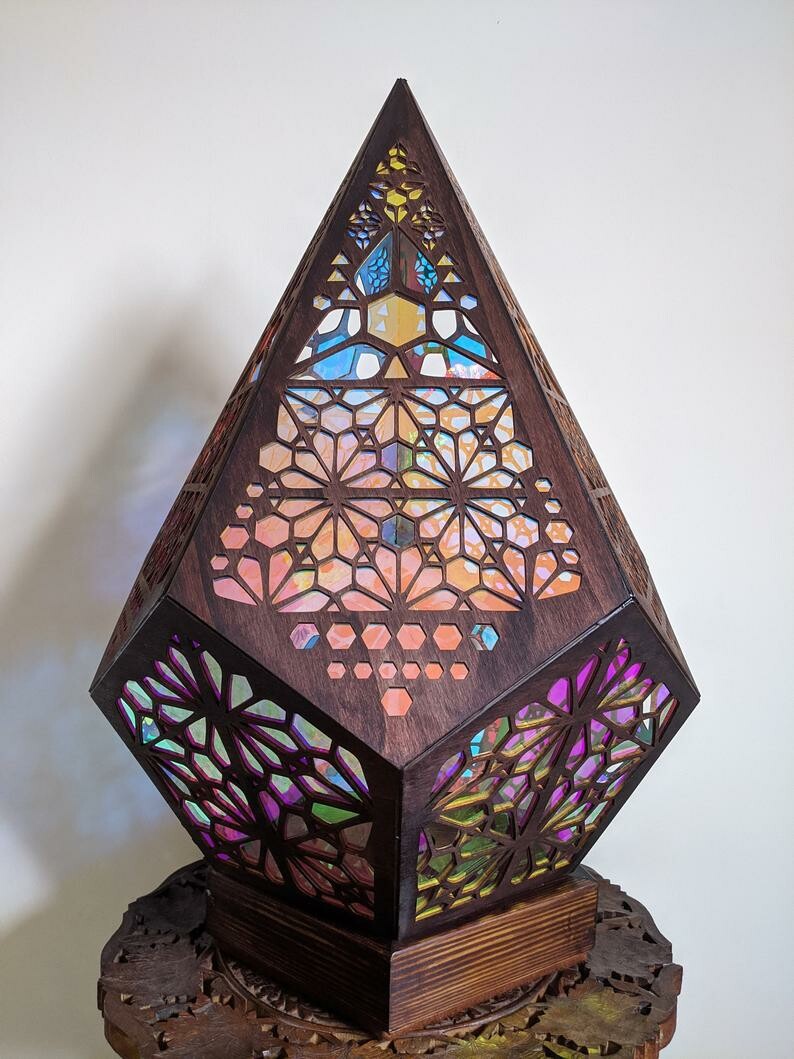 Features : 
Material : Sustainable wood base
size: 20 x  15 x 15 cm
Bulb type: LED (low energy)
No glass is involved
Buyers show 
Erica French

 : July 18 2021
Product name:
Floor Lamp – Wooden Bohemian Light For Home Decor
We were doing up my daughter's room around a boho theme and she came across this floor lamp – we fell in love with the photo and indeed the product when it arrived. The woodwork and craftsmanship is excellent and the colours it throws up especially in the evenings really transforms the room! This one's for life!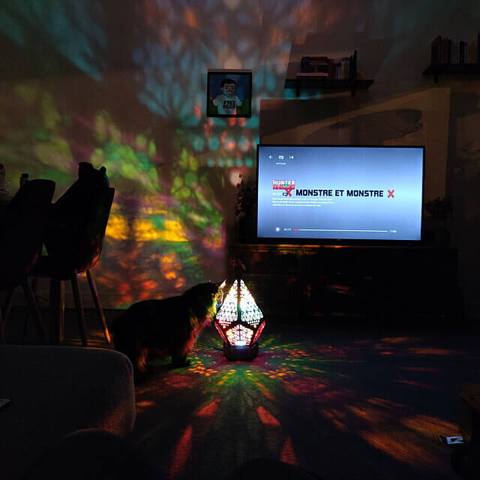 Shirley Hershner : July 10 2021
Product name: Floor Lamp – Wooden Bohemian Light For Home Decor
⭐⭐⭐⭐⭐
Diese Lampe ist einfach Wunder wunderschön! Ich liebe sie! Sie ist wundervoll gearbeitet und sehr hochwertig. Wenn ich wieder Geld habe werde ich mich sicherlich noch eine Lampe diese Art kaufen. Die Künstlerin ist auch so nett und zuvorkommend. Ich bin froh diesen Shop hier gefunden zu haben. Herzlichen Dank für dieses wundervolle Kunstwerk ❤️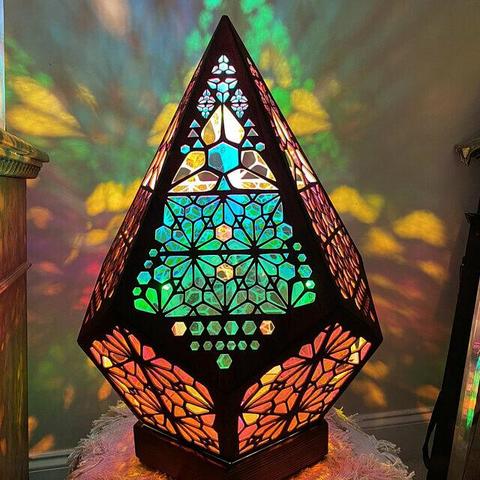 Casey : July 5 2021
Product name: Floor Lamp – Bohemian Light – Gifts For Her- Bohemian Decor – Home Decor- Wooden Lamp – Gifts For Him
⭐⭐⭐⭐⭐
Absolutely stunning!!! I am in love with this beautiful piece of art, she really knows how to create an *experience* with light. I'm putting it in my photography studio, so when all is set up I will update with some trippy pics! Fast shipping to US and awesome communication. Thank you so much for brightening up my space. <3