Whether for nature lover, bird aficionado or curious children, this feeder is a great gift.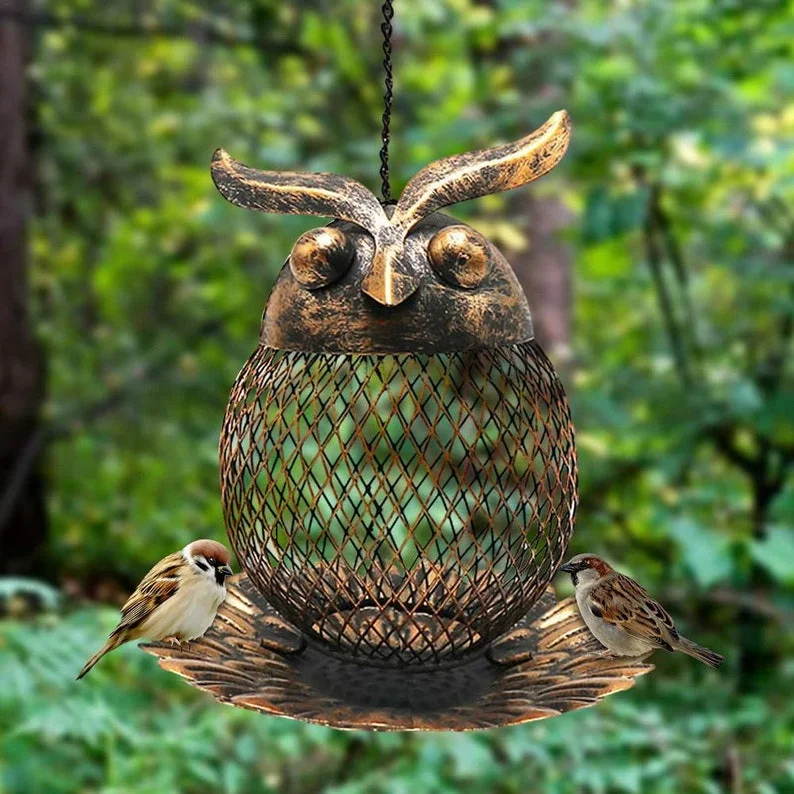 1, Rustproof and Durable: This outdoor bird feeder is made of heavy-duty metal, with a charming black design and powder-coated finish, which does not rust and is durable.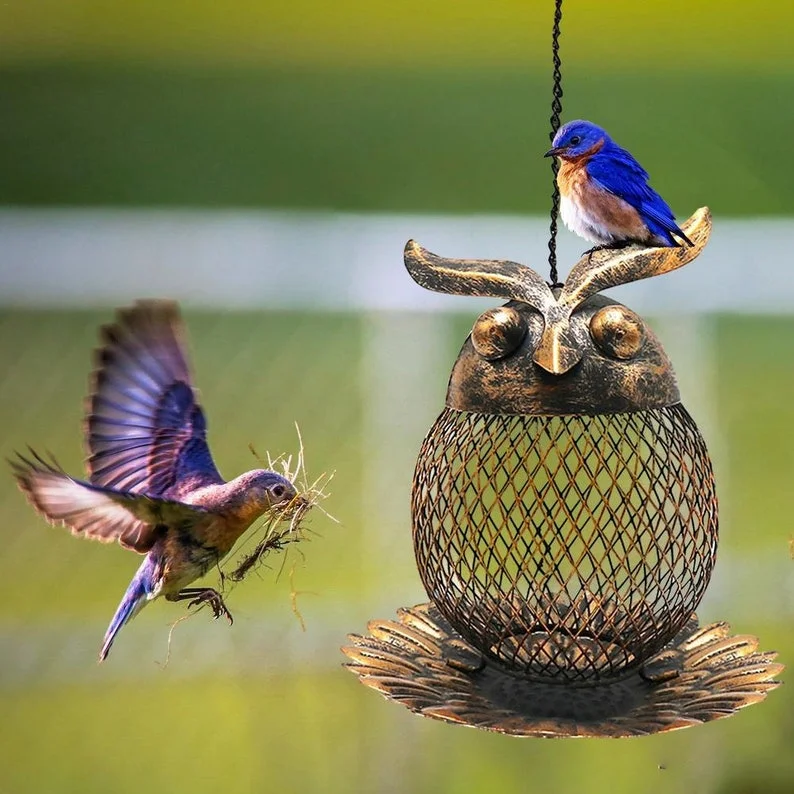 2, 360-Degree Feeding: Feeders that can meet multiple birds at the same time, large seed trays and round bass allow 360-degree feeding. Attract all kinds of wild birds and watch them foraging in your yard or garden through the window or terrace or deck from the comfort of your home.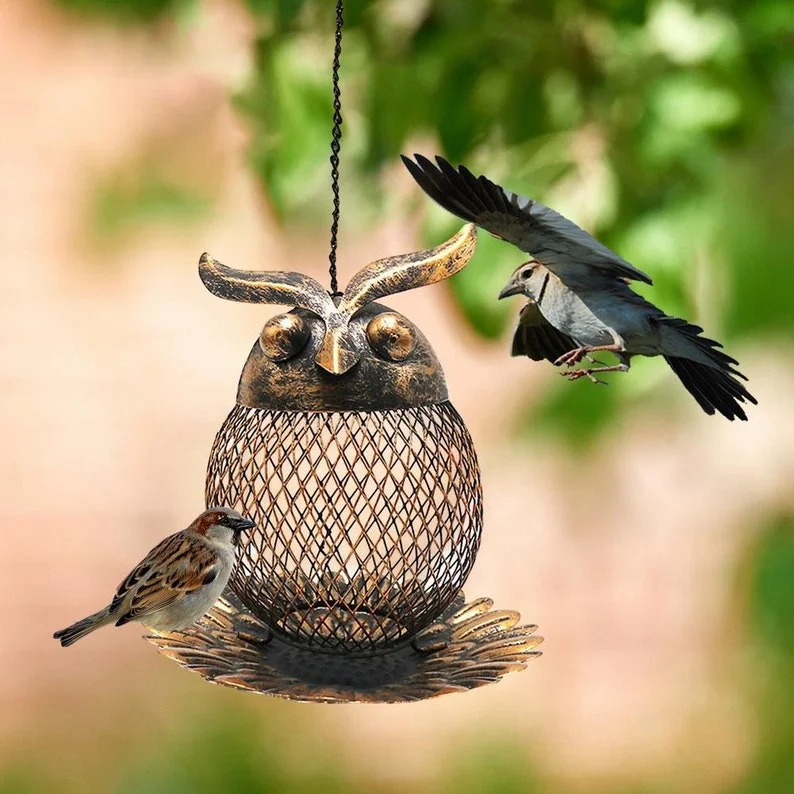 3, Classic Design: This tubular bird feeder can be filled with various seeds such as peanuts, black sunflower seeds, safflower seeds to attract birds like cardinals, tits, house finch, birds, bluebirds, warblers, starlings and more Many. With its classic design, the bird feeder will add charm to your garden.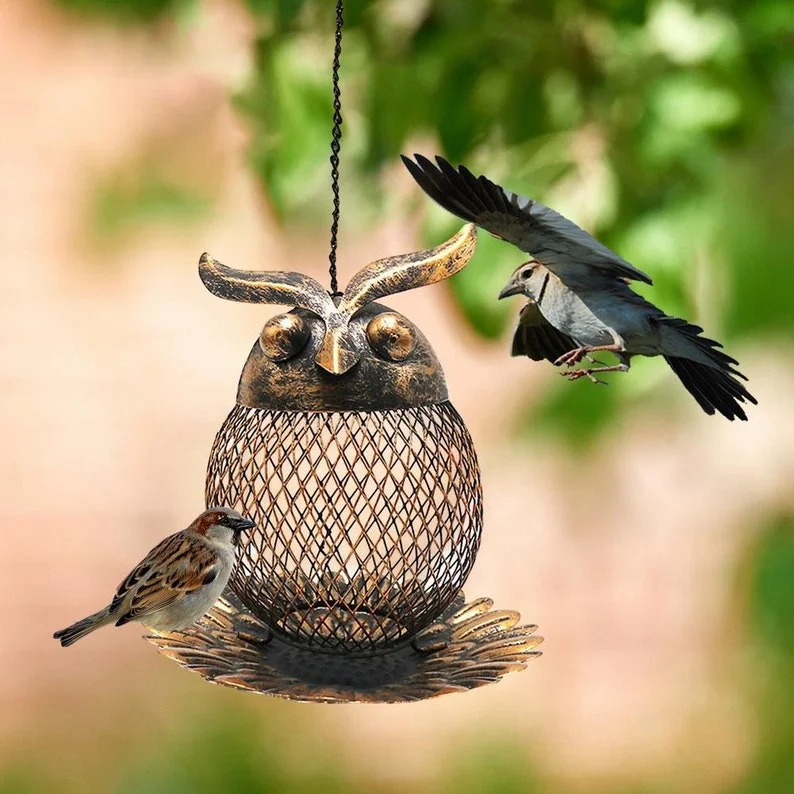 4, Perfect Decorations: This wild bird feeder will definitely attract the attention of birds. With hanging cables, it is perfect for decorating courtyards, gardens, courtyards, backyards and front porches, making your life interesting. A quality gift for parents, nature lovers and children. Let us enjoy the priceless pleasure of feeding hungry animals.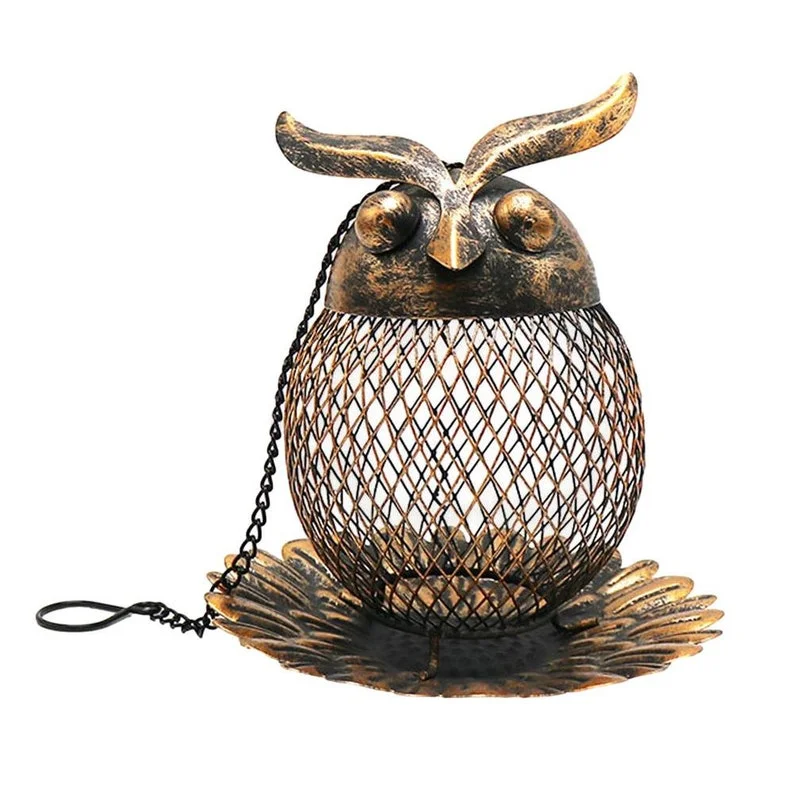 Specification:
Name: Wrought Iron Owl Hummingbird Feeder
Size: about 15×15×15cm/6*6*6in
Weight: about 240g
Material: wire
Color: bronze