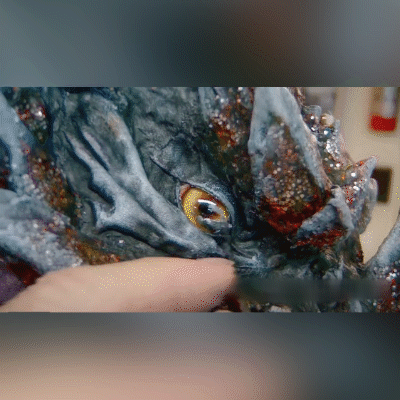 Does this dragon head lamp wall sculpture decoration look overbearing, like a dragon will fly out of the wall in the next second, so cool!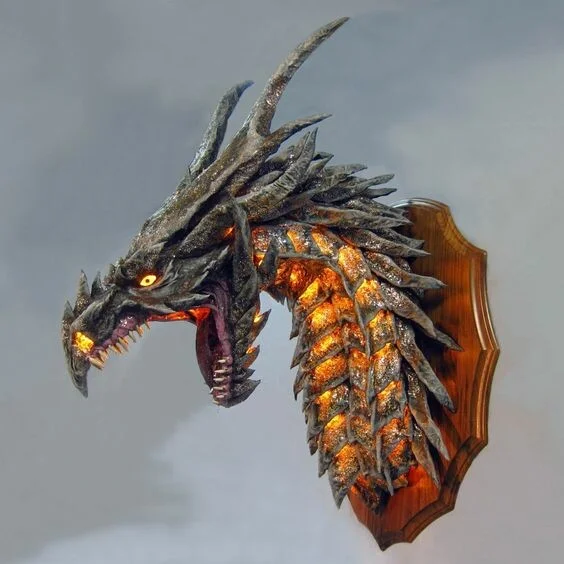 Also like the walls of your home sealed with a cool dragon head lamp, I believe that visitors to your home will certainly be surprised by it!
this wall dragon is super beautiful, looks more real and fantasy
Size: ICE& FIREApprox. 18'*16'*18′; Five dragons Approx. 20'*18'*20'(Unit: cm)
Material: resin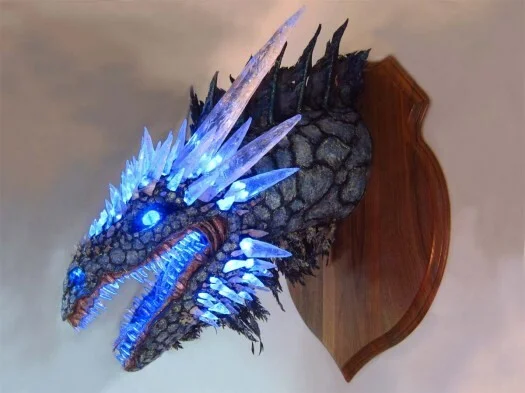 Order if you're impressed! Made to order.