This bad ass Patriot chick didn't want anyone to tell her what to do. She escaped from her home when she was very young and has something to prove.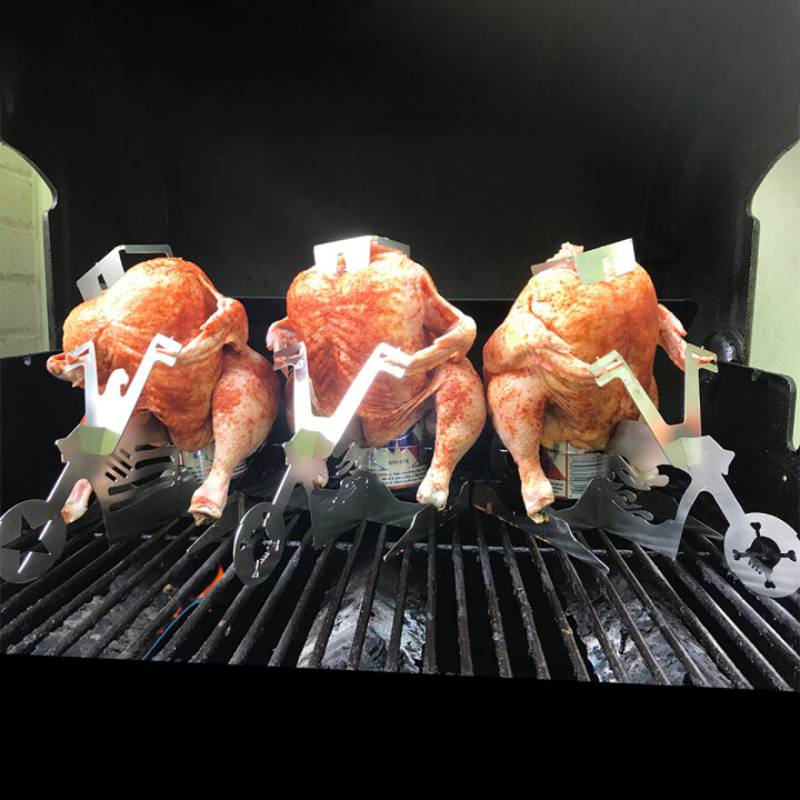 Features:
Imagine your friends will be impressed when you appear on this free RIDER motorcycle!
The perfect barbecue tool, very suitable for "backyard party", party, picnic. Entertain your friends with this fun chicken stand!
It's easy to cook beer can chicken! Roasting chicken on a barbecue, grill or oven is the best way to cook chicken!
Here are the basic instructions:
– Preheat to about 350 °F or 177˚Celsius
– Drink 3/4 of the can of beer. Leave about 1/4 in the can. This will steam inside your chicken keep your chicken moist
– Season your bird on a cutting board
– Assemble stand, insert beer can
– Put chicken on top of can
– If your cooking in the oven, use a baking sheet… Your wife will get mad at you if you don't
– Cook for about 1 hr to 1.5 hrs depending on the size of the bird
– Make sure the internal temp is 165°F or 75° Celsius
– Let it sit on a cutting board for about 10 minute
Product Information:
Material: Stainless Steel
Type: Five-pointed Star / Skull
Color: Silver
Size: 13 x 6.5 x 4.7 inches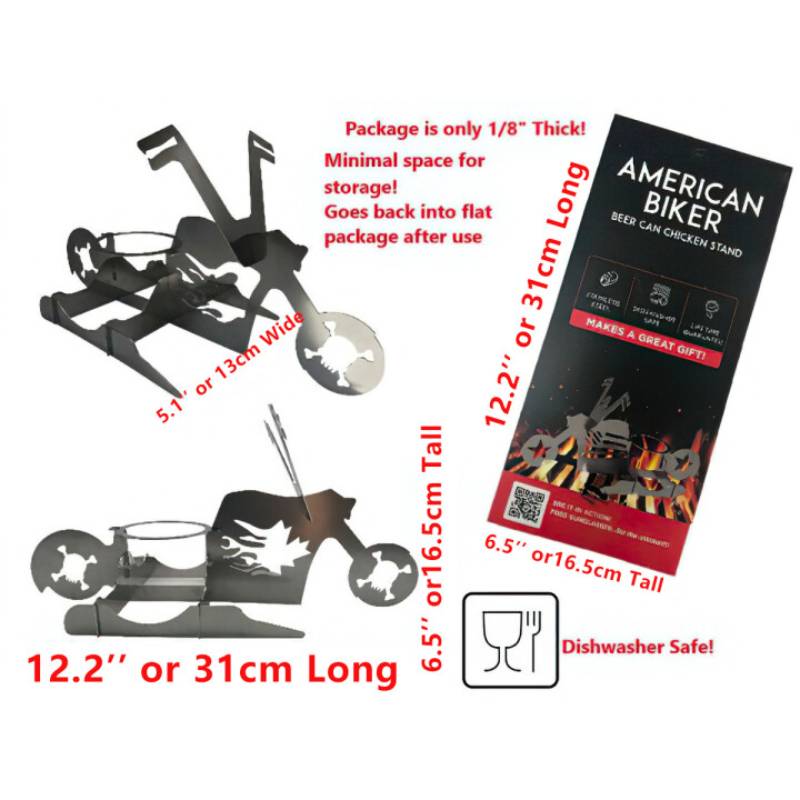 Package:
1 x Beer Chicken Stand
1 x Glasses