As a gift for your loved ones, this Mushroom Hanging Shelf will be perfect!
We have come up with a UNIQUE floating shelf in the shape of a amanita mushroom! You can put your jewelry, keys, wallet, watches, coins, headphones, accessories, cream, soap, gloves, hairclips here! Wall hanging shelves can be used as shelves for small indoor plants too.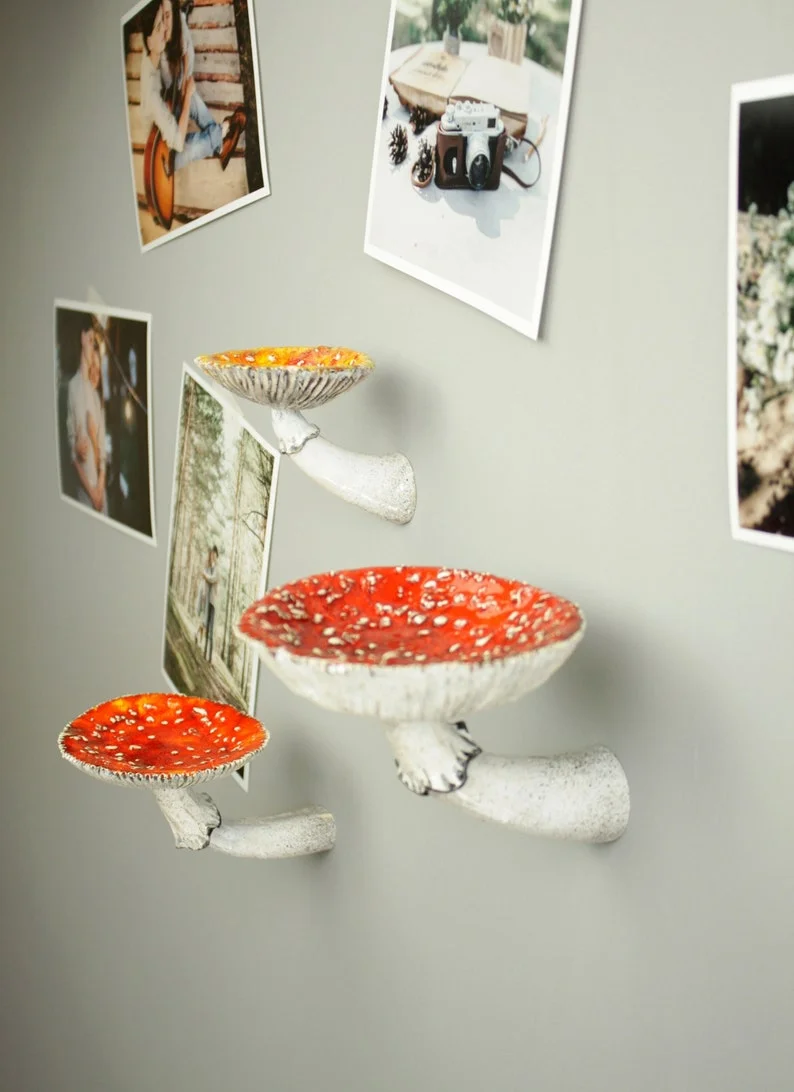 WALL MOUNTING
The floating shelves are mounted on the wall. The mount is suitable for both drywall, wood and concrete wall. The necessary accessories are included.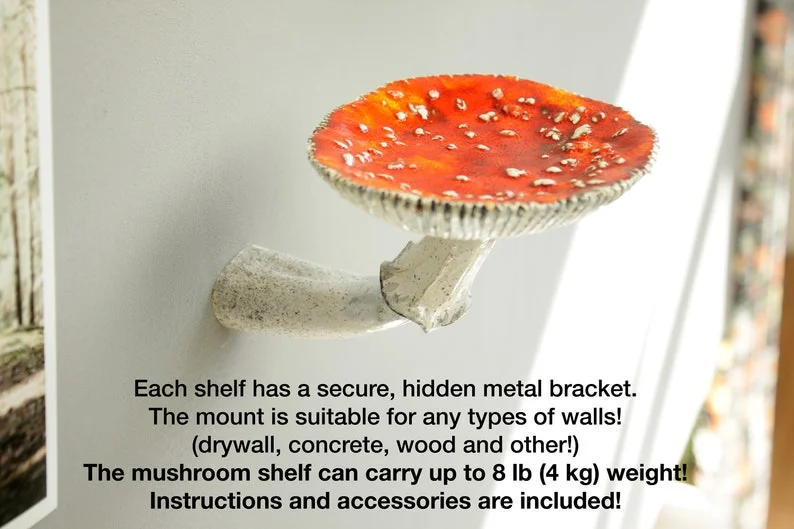 EACH SHELF HAS A SPECIAL DURABLE METAL WALL MOUNT.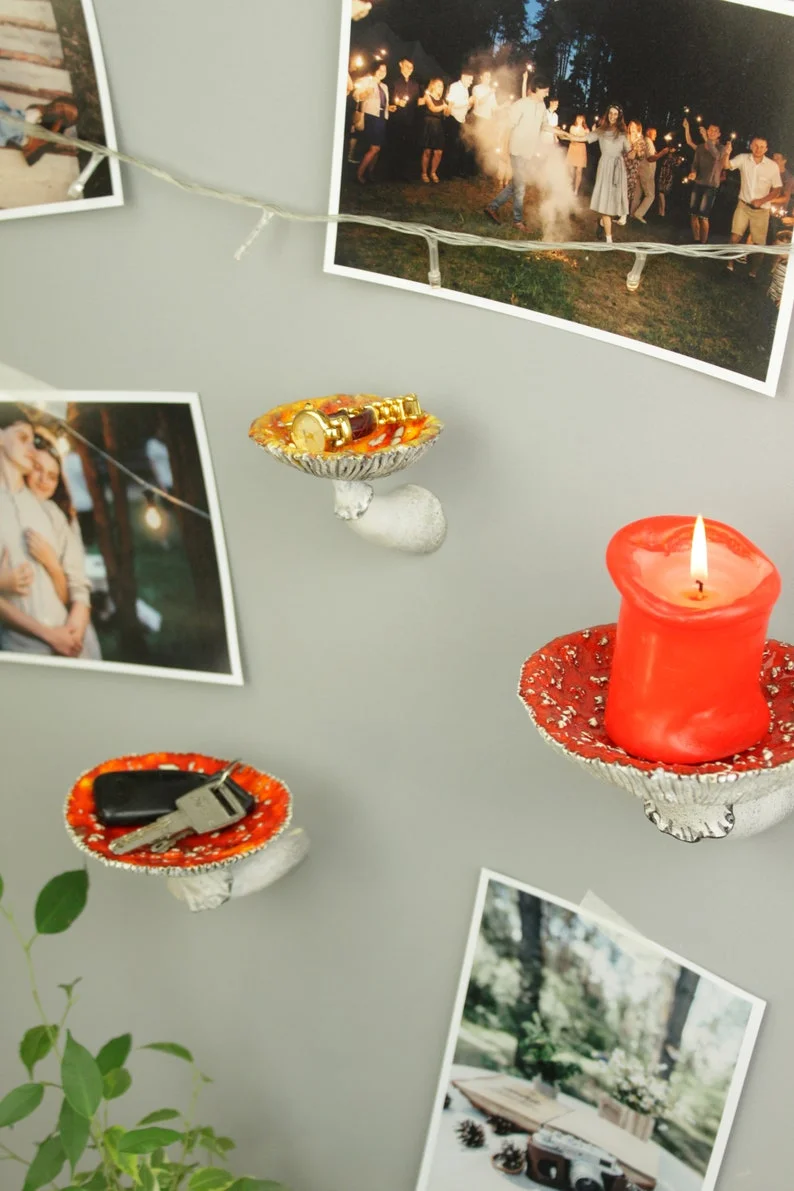 There are three sizes: small, medium and large.
– small 7cm (2 1/2″),
– medium 10cm (4″)
– large 13cm (5″).
Materials: ceramic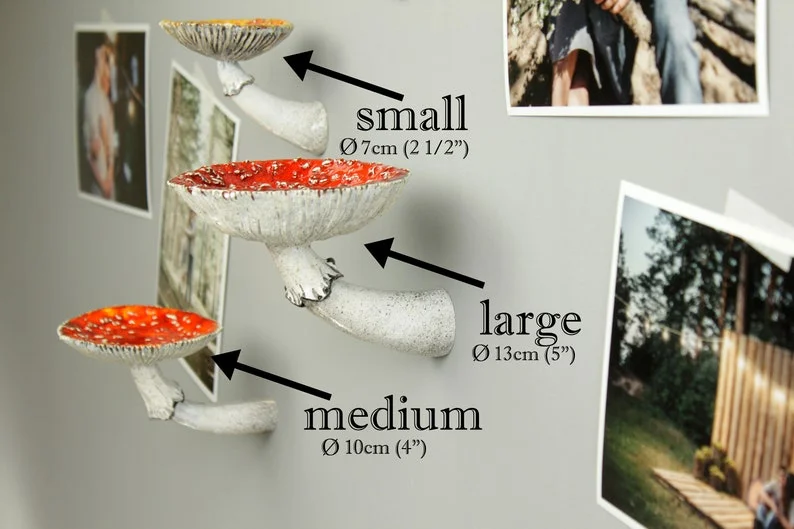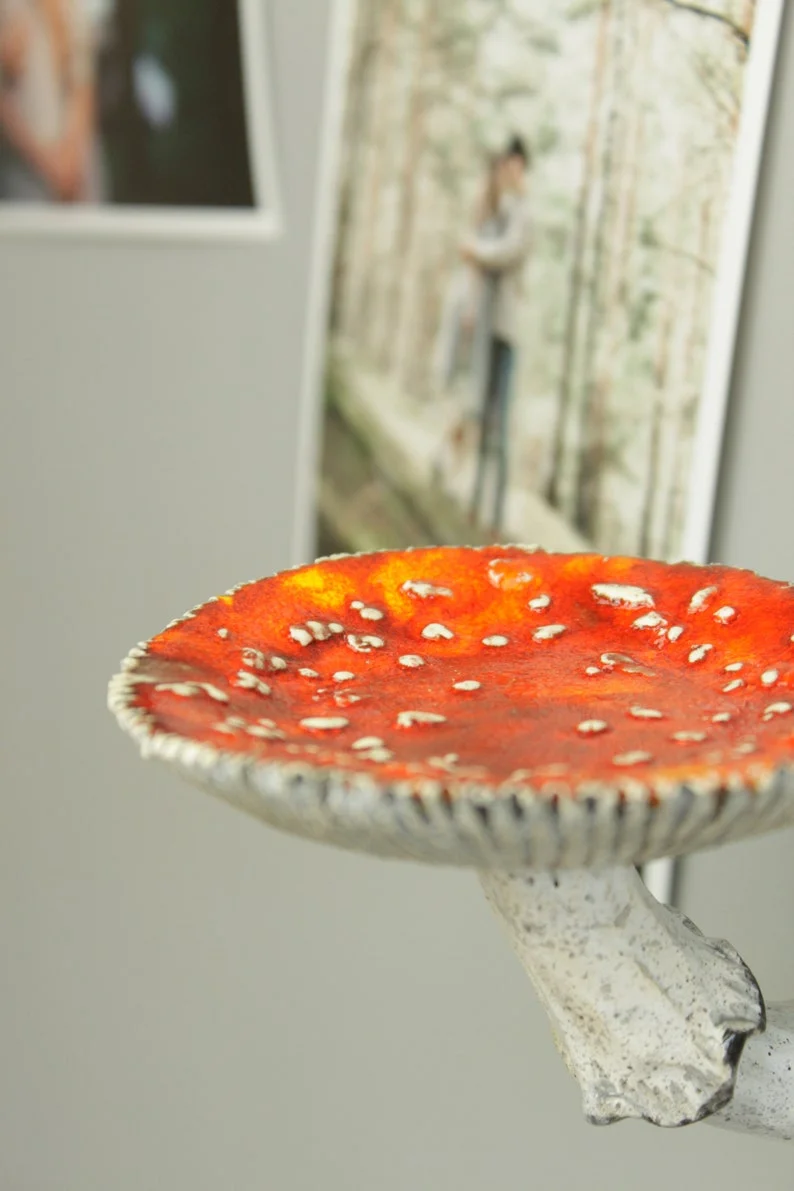 PERFECT GIFT: Makes a great gift for Christmas, birthdays, anniversaries or a nice surprise. Everyone will thank you all year long for this thoughtful gift. It is an ideal gift for someone who is hard to buy for, and it's a great last-minute gift idea.