Guarantee a restful night's sleep with Dark Embrace – The Full Coverage Blackout Sleep Eye Mask!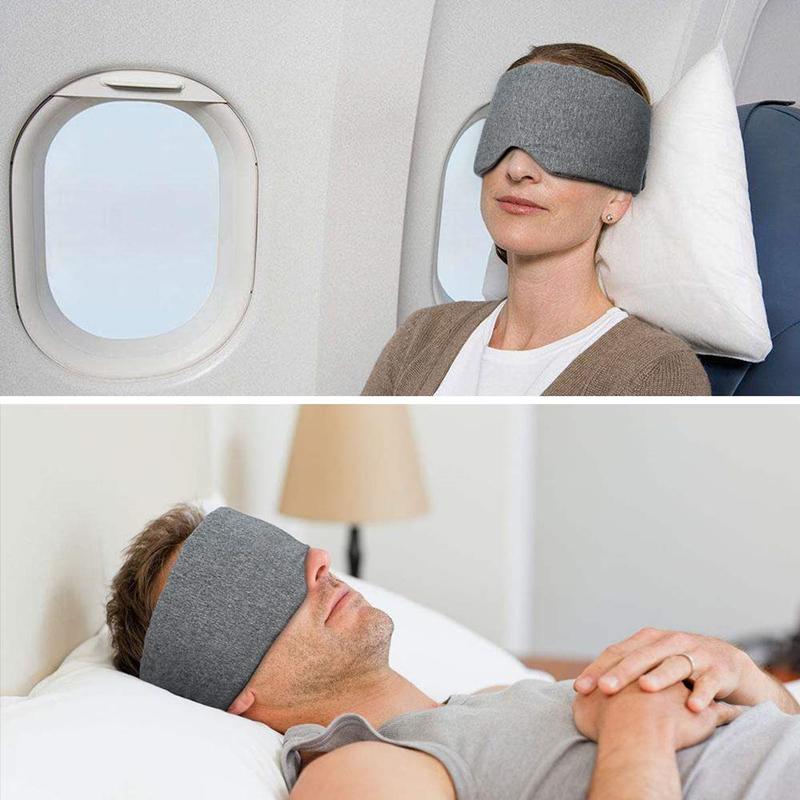 Blocks All Light – Offering full oversized coverage, Dark Embrace creates a cozy cocoon of complete darkness so you can drift off into dreamland. Plus, our light-blocking fabric ensures that you'll sleep soundly even if there's any streetlights or light coming through your windows.
Perfect Comfort – Dark Embrace is meant to be as comfortable as it is functional. We've designed a super soft, breathable and adjustable cotton mask that will keep your eyes in total darkness all night long. Plus, with our ergonomic design, you'll sleep worry-free knowing that our mask won't restrict eye movement or put any pressure on your eyes or nose.
Relieves Symptoms – Sleep deprivation is one of the most insidious issues that worsen a person's health. Dark Embrace is a great answer to insomnia, as well as helping with migraine, dry eye, and a host of other ailments.
For Home or Travel – Dark Embrace is lightweight and portable, so it works when you're traveling just as well as it does in your own bed.
Perfect Gift – Give someone the gift of restful sleep with Dark Embrace!
High-Quality Material – Made of durable, light-blocking fibers and covered in 100% cotton, Dark Embrace is tough but gentle on the skin.
30-Day Money-Back Guarantee – Not happy with the product? Just send it back and you will get all your money back – no questions asked.