Features:
– Creative and innovative style of the Mason Jar warm white LED lights will lighten up your home into a paradise of lights.
– Particularly suitable for garden lighting or winter garden lighting.
– Easily be placed on your terrace or balcony or be used as table decoration.
– Come with a light sensor, which automatically turns on as soon as it gets dark outside and automatically turns off during daylight.
– Energy saving and solar charging, exactly eco-friendly.
– Perfect for your garden, balcony, terrace, entrance, pavillon, pool or pond.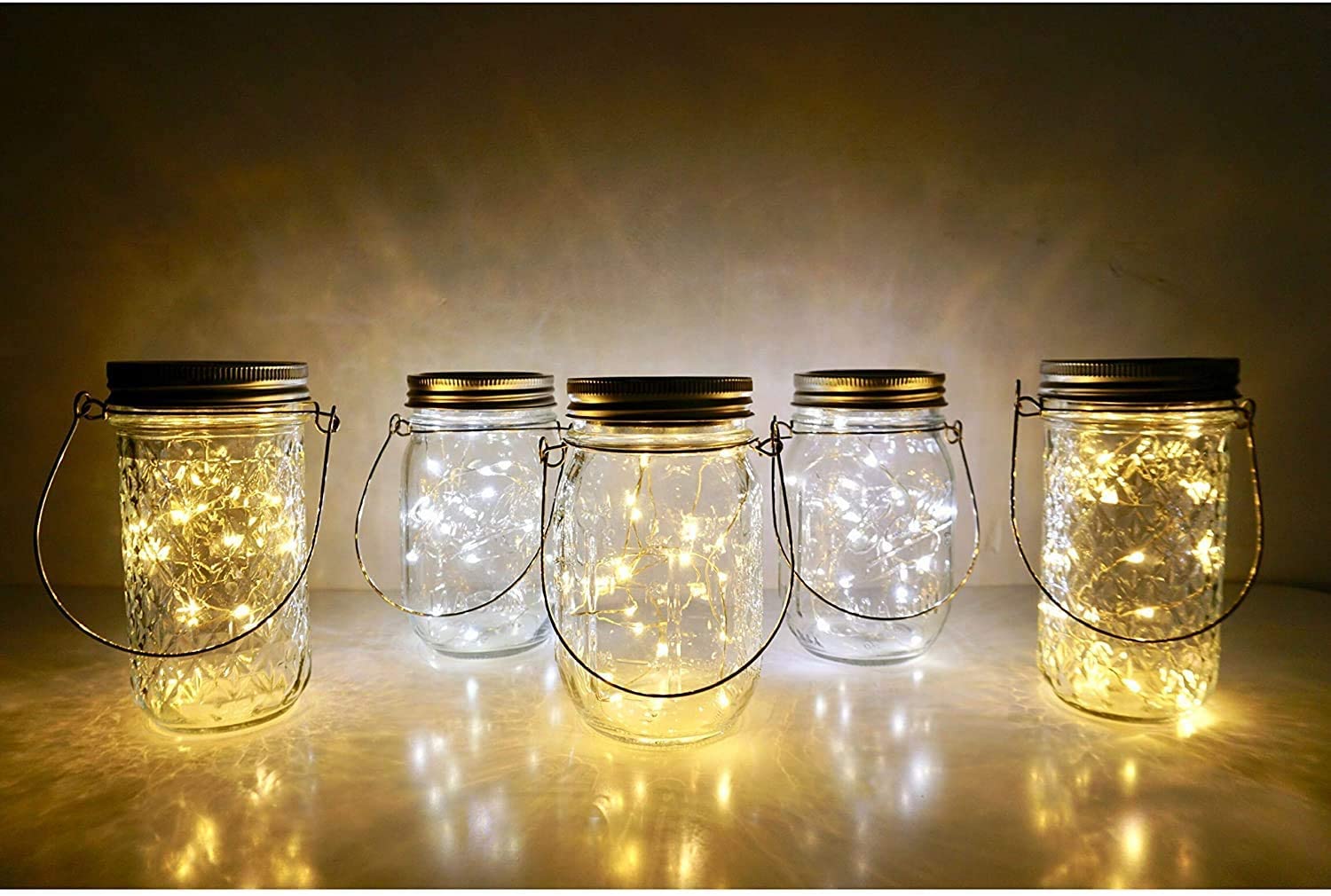 Battery: AAA, 1.2V, 600mA
LED Quantity: 10 LEDs / 20 LEDs
Charging Time: 6-8 HoursWork Time: 8-12 Hours
1x Solar Mason Jar Lid Lights (Mason jar not include)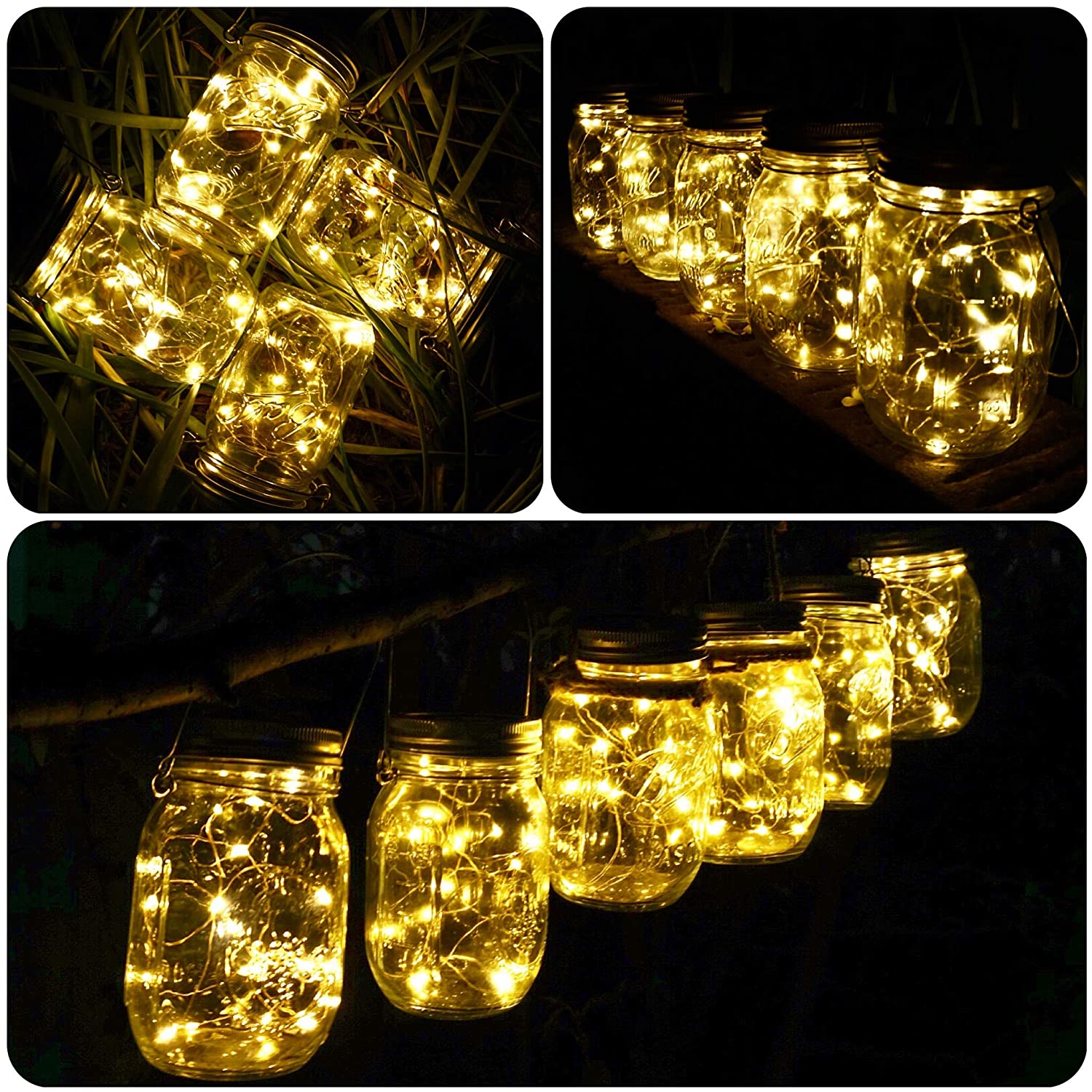 1.Please keep the switch on, when you put the solar panel under the sunlight to get charged.
2.Please tear the protective films off before you install the mason jar lights into the mason jar lids.
3.Please keep the surface of solar panels clean, because the dust or something else will affect the efficient of charging.