Your bookshelf will be magical with this amazingly detailed book nook. A wizard library in miniature decorate and make your bookshelf very very very magic.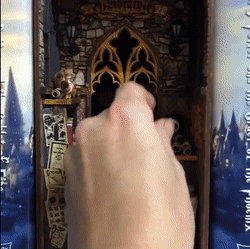 A great gift for a student, best friend or girlfriend, fan of fantasy and just a romantic person who believes in miracles regardless of age.
Supplied fully assembled.
The book nook is powered by two AA batteries (not included in the set, since they are prohibited for international air transportation).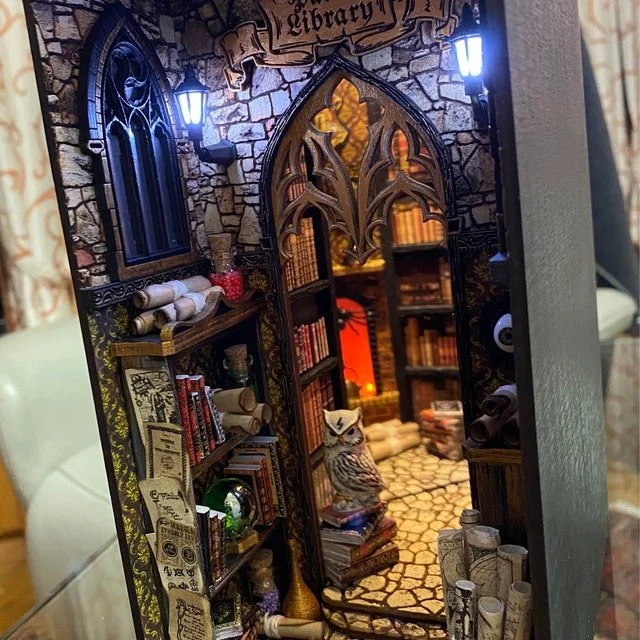 The product is made on a laser cutting machine from Siberian birch. It has a very high surface quality and high strength.
The switch is located in an easily accessible place.
To turn on the book corner, you only need to move the blue eye in up on right wall
SIZE
Width 4,1 inch (10.5 cm)
Height 9 inch (23 cm)
Depth 7 inch (18 cm)
Materials: paper, ink, laser cut, birch plywood, pla