Lighted Ceramic Christmas Cactus. A modern reboot of the classic vintage tradition. Perfect for Holiday home decor or year round joy.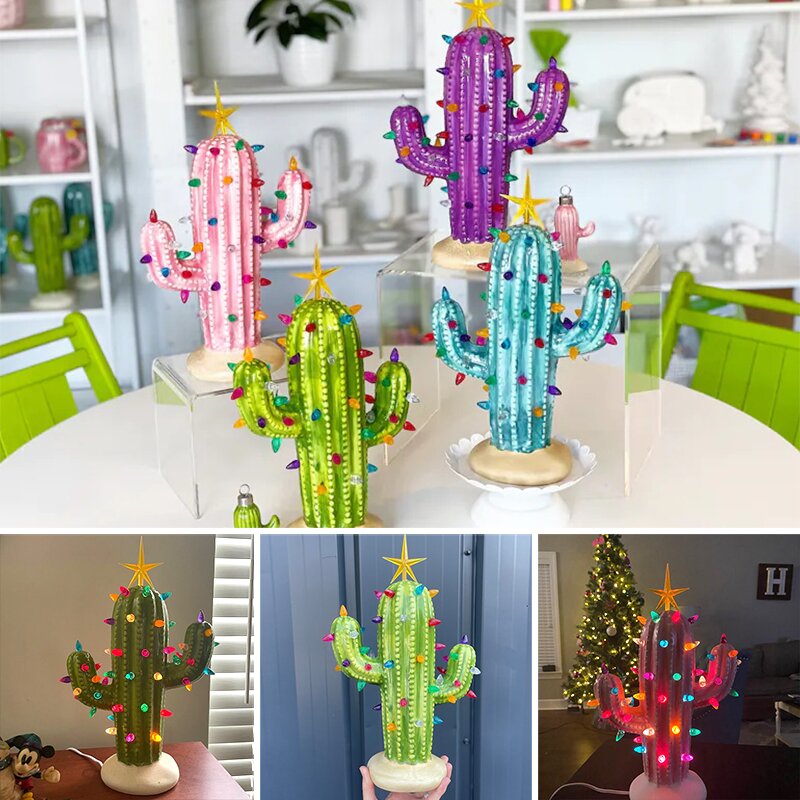 The Christmas cactus that will impress your cactus loving friends.No water required. Plug in and enjoy year after year, or all year round.
Tree does not come assembled with lights.This gives the customer full control over placement of lights. Tree does include a light kit with base light bulb, colorful plastic mini lights and yellow star tree topper.
SPECIFICATION:
size: 14*10*8CM
weight:200g
material: Resin material