💪【MULTIPURPOSE HOME GYM】The Foldable Pushup Board is color-coded for Multiple Highly Effectively pushup postures. It will allow you to get strength training, resistance workouts, and cardio exercise right at the comfort of your home!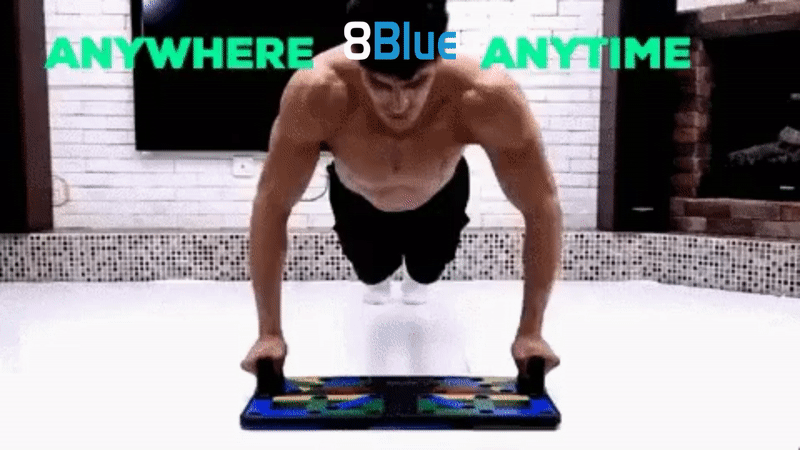 💪【MAXIMUM RESULT】Upgraded Push up bars specifically designed to target different muscle groups (chest, shoulder, triceps, biceps, and back) while engaging your core. As long as the handles are placed in the specified color, the target muscle group can be trained: Blue – Shoulders, Red -Chest, Yellow – Triceps, and Green – Back.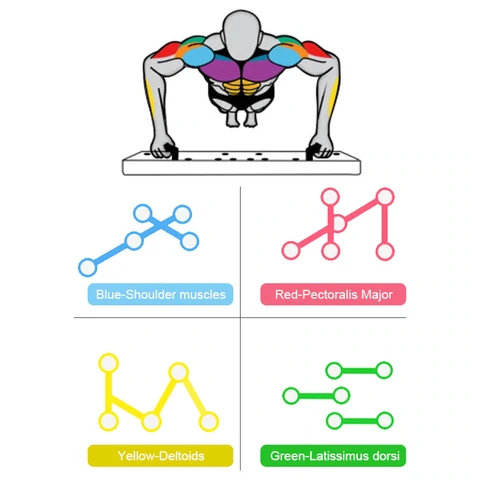 💪【PREMIUM QUALITY】The push-up board is made of ABS Ductile plastic that with strong toughness. The resistance bands are made of natural latex that is durable and eco-friendly. The non-slip push-up handles provide a firm grip and distribute pressure evenly to reduce joint pressure. There are also added non-slip plugs to help stabilize your body while exercising.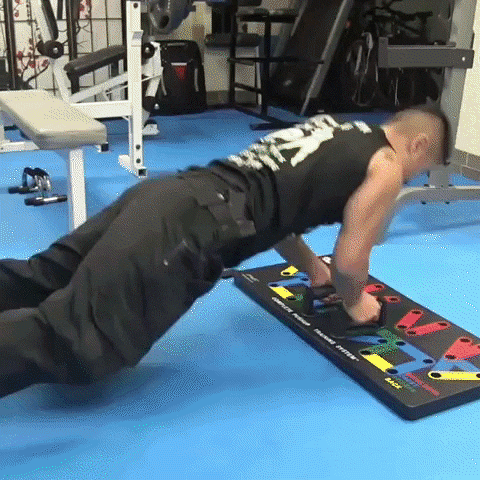 💪【SAVE TIME & MONEY】In just 30 minutes a day with this push-up board, you can develop muscles, build strength, burn calories, and lose weight. Right now it's taking you that much time to drive to and from your overpriced gym! No excuses, we know you want to find time for your health so we made sure this can be used by anyone, everyone, anywhere, and anytime.
💖【OUR PROMISE】Providing Excellent Products and Customer Satisfaction are our top priorities. If our workout equipment does not meet your expectation in any way, please contact us and we will give you a satisfying solution within 48 hours.