Using this prank ring box. The second you open it, she'll see a guy showing his butt, along with a loud farting noise.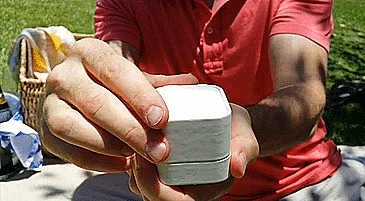 A perfect gift idea for pranksters or that friend that's not quite ready for a long-term relationship,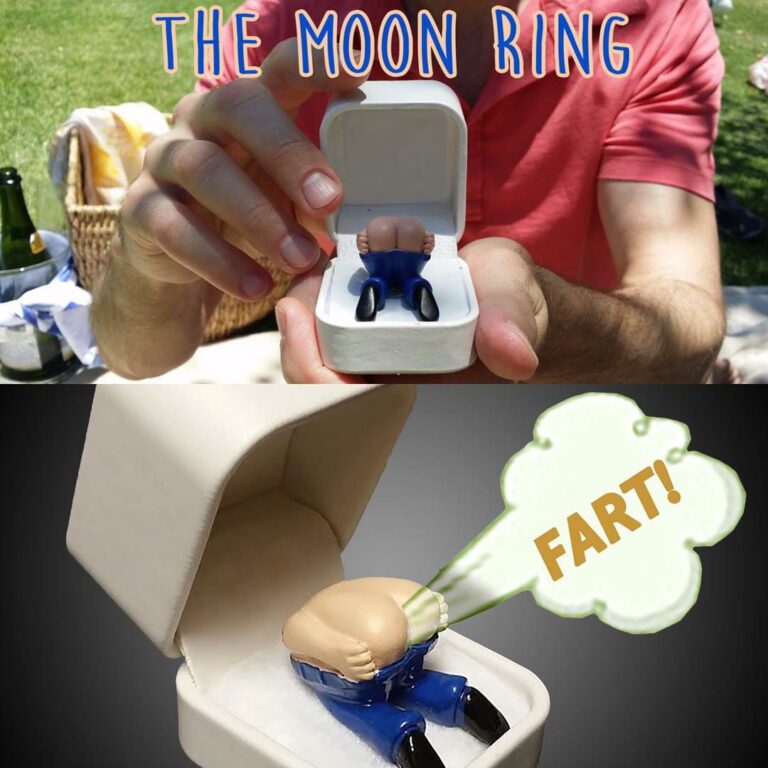 To use it, simply open the box, and the mooning man will automatically let out a juicy fart on it's own, thus offending and letting down anyone who opens it who thought it might have been something special.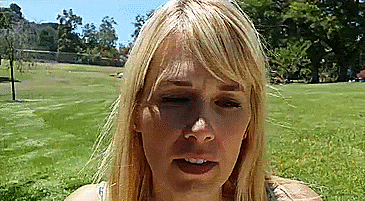 The 'moon ring' as so it's called also comes with batteries that power the speaker that pumps out those lovely fart sounds.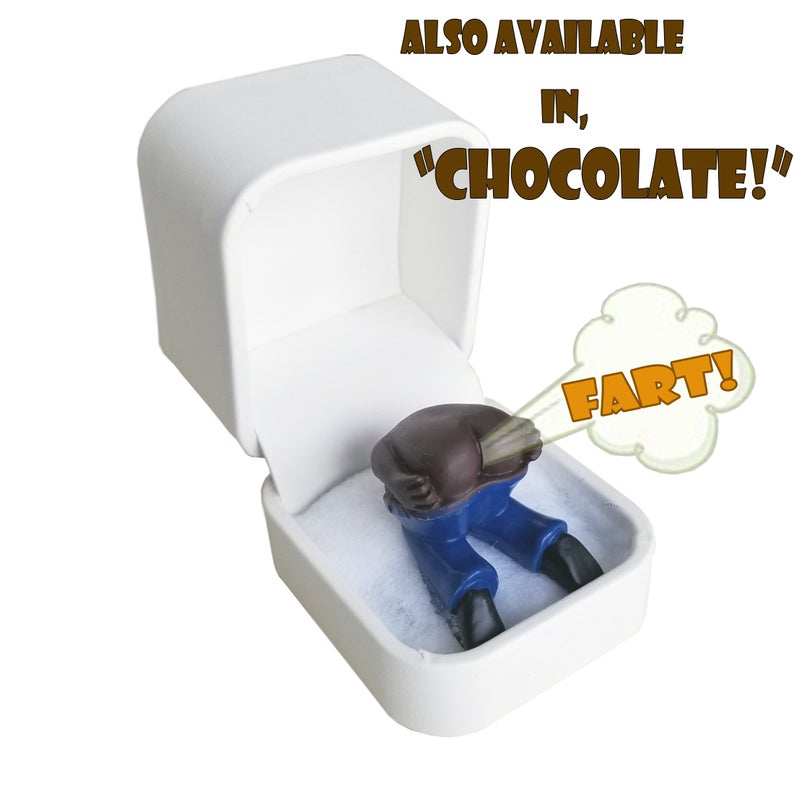 Batteries are included that last over a year and can be changed. The Moon Ring is MADE IN THE USA, and makes the perfect gag gift for any occasion.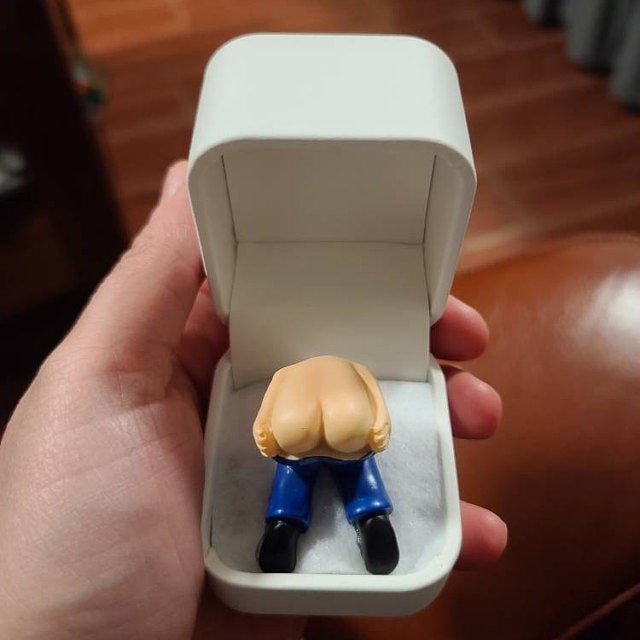 White leatherette ring box is authentic – typically used for engagement rings. (it looks real).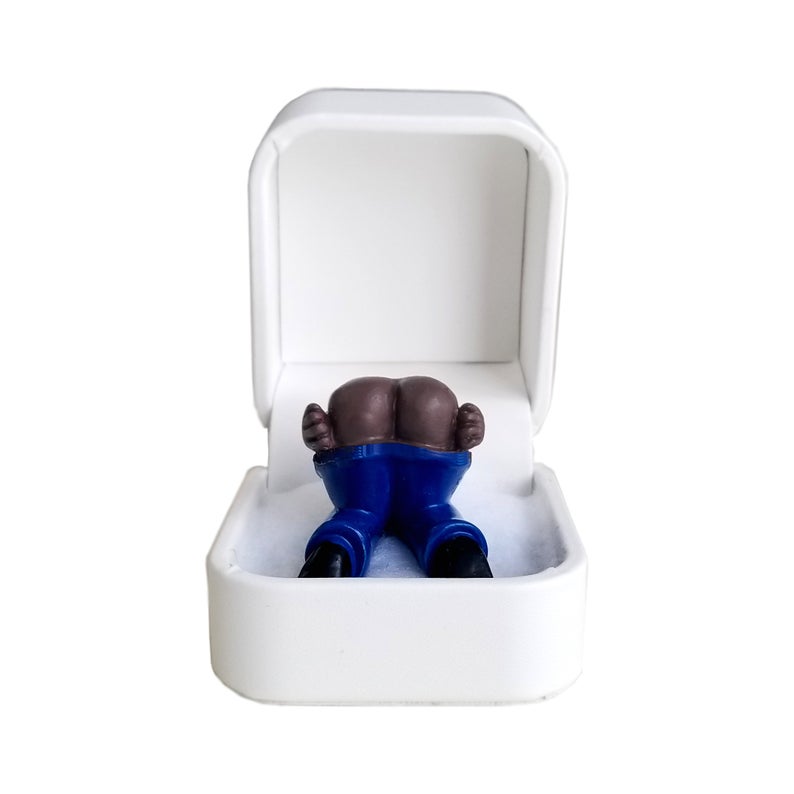 Great gag gift for White Elephant Parties, Mother's Day, Father's Day, birthdays, Christmas, Valentine's Day, anniversary, retirement, April Fools, or to break the ice on a first date. Also, kids LOVE it! (cuz ya know… it farts.)