Ultrasonic Pest Repeller , 2022 Upgraded, Indoor Pest Control, Pest Repeller for Ants, Roaches, Mice, Mosquitoes, Spiders, Flea, Safe for Humans & Pets
Ultrasonic Pest Repeller: Adopt 2022 Newest ultrasonic chip technology, the pest repellent transmitted through the air of special elements to stimulate the mosquito's sensory system and nervous system. 
Then can effective in pest control and keep pest away from you. say goodbye to mouse traps, mouse mats, mouse poison, spray glue traps, roach motels, rat poison, rat traps, flea spray for the home, moth killer for wardrobe, and insect sprays.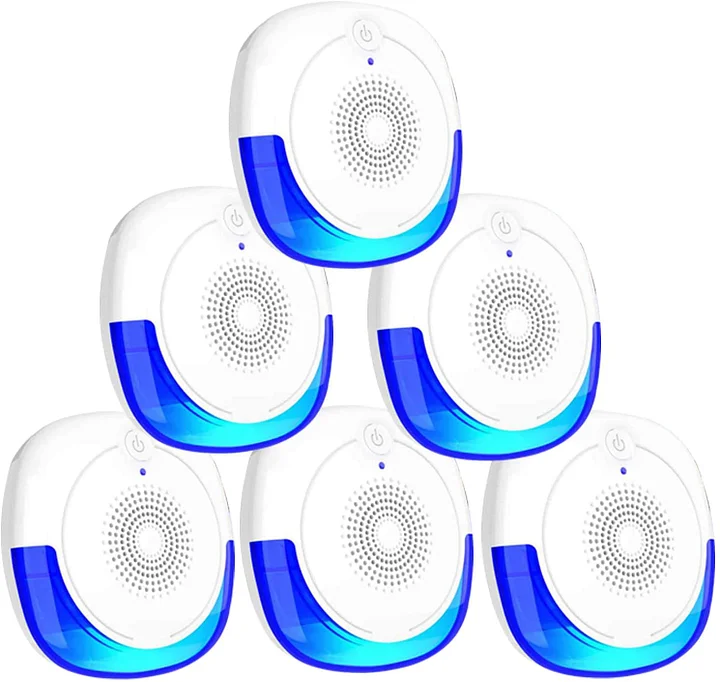 Safe for Human & Pets: The electronic pest repeller is safe for pregnant woman and baby. 
Ultrasonic sound is inaudible to humans and pets, it can replace dangerous poisons and chemicals. 
No Toxic, No Chemical, No Poisons,No Radiation, and No need to clean up dead pests, no battery required and cost little electricity. Gives you a Safety and Eco-friendly home.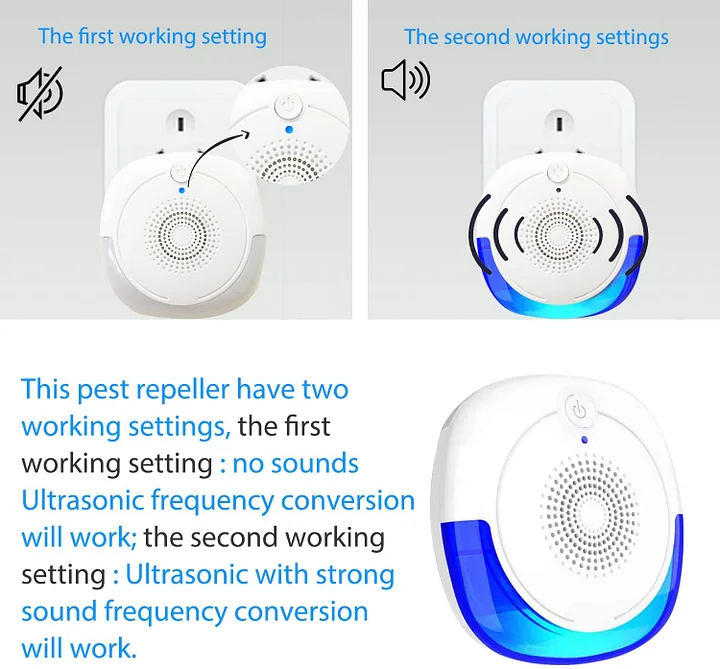 Wide Coverage Area: This ultrasonic insect repellent is effective in an indoor area up to 1100 sq. 
To get great results, one room one repellent is recommended. Because the ultrasonic wave can't penetrate walls and solid objects. 
As for large storage area, we suggest install 2 or more repellents. They aren't effective for other rooms if you install repellent at one room.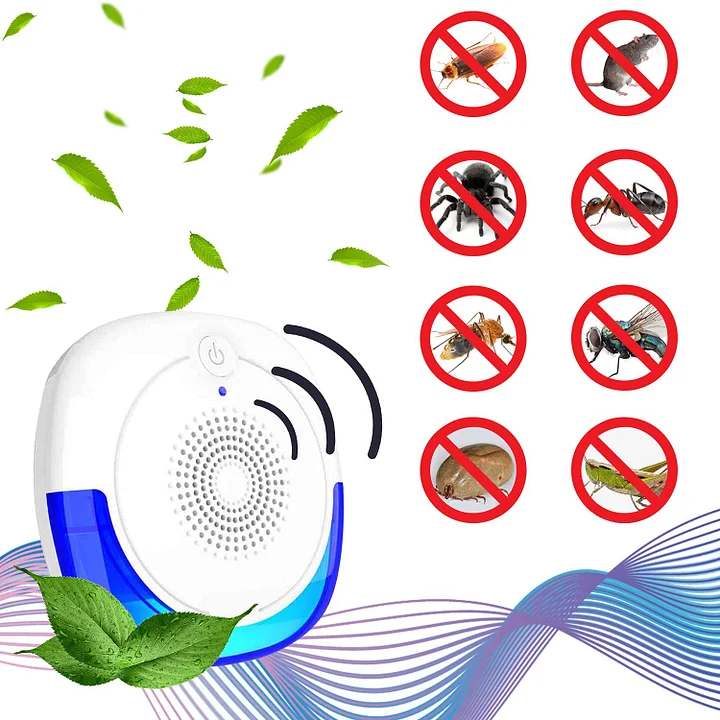 Easy To Use: Just plug the electronic pest repeller into the sockets, The first switch turns off the lights. The second time to turns on the light,. 
Please make sure to install it vertically 7-31 in away from the floor. And make sure there are no barriers like curtains or cabinets covering in front of the repellent. 
Please note that it requires a process. Depending on the environment, the response time varies, usually 2-6 weeks.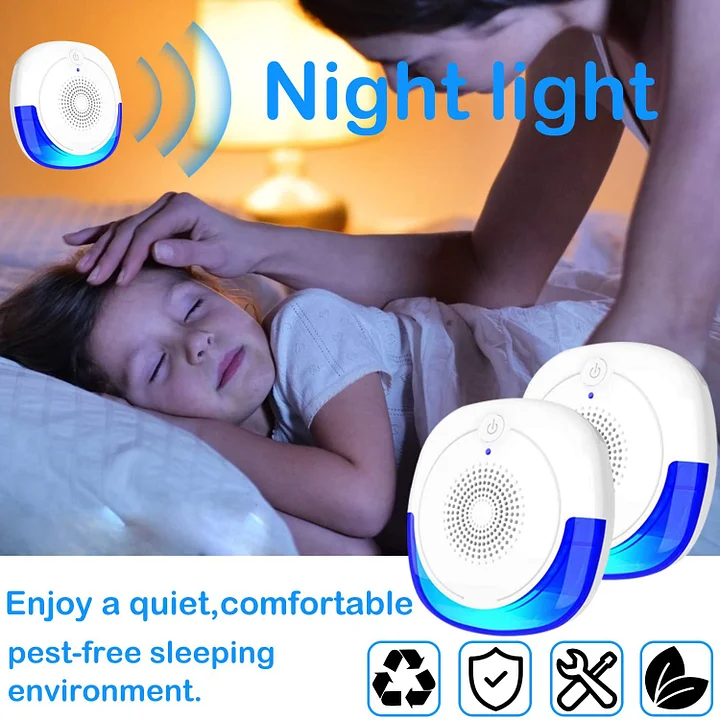 Goodbye for Pest: Pest Repeller keeps all kinds of insects away from your house, like spiders, mice, mosquitoes, rats, roaches, ants, snakes and so on. 
Without any concerns for noise, can't disturb you and your pets. Great for indoor use, such as home, restaurants, hotels, hospitals, office buildings, warehouses, etc.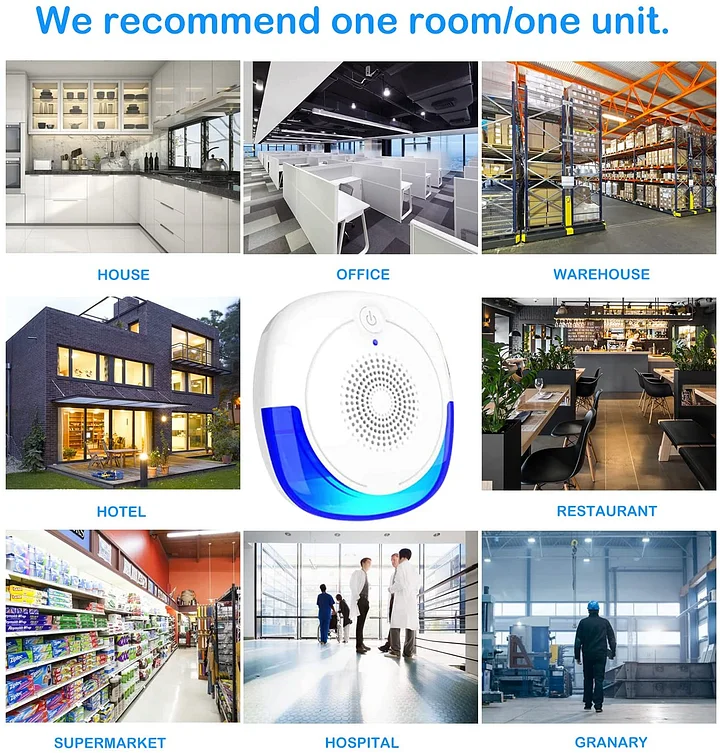 Size:6*2.15cm
Package:1*6 Packs Ultrasonic Pest Repeller