Children ages 3 and up may enjoy exploring their creative side while making their own creations on the kaleidoscope.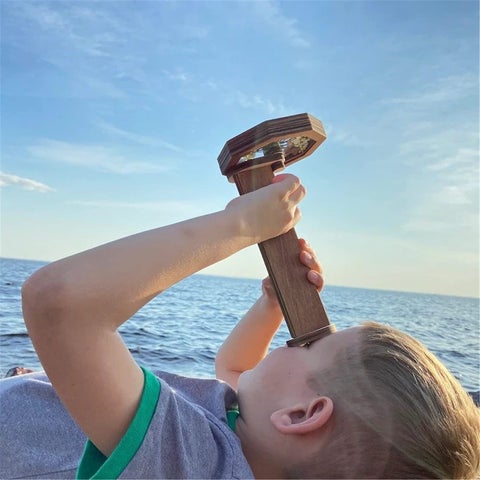 ✅Innovative design kaleidoscope toy: this kaleidoscope can be filled with different things to get different interesting patterns. Just open the lid and put in the right size of your favorite things and you will have different surprise patterns waiting to be discovered. This helps to stimulate the child's unlimited imagination.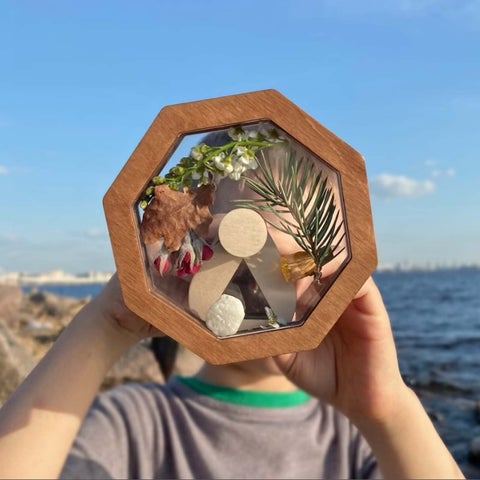 ✅Infinite color patterns: Simply rotate the barrel to enjoy unlimited color patterns. Each round creates a magical, intricate, symmetrical mosaic that will dazzle children of all ages. Use children's patient observation and curious eyes to find the hidden animals.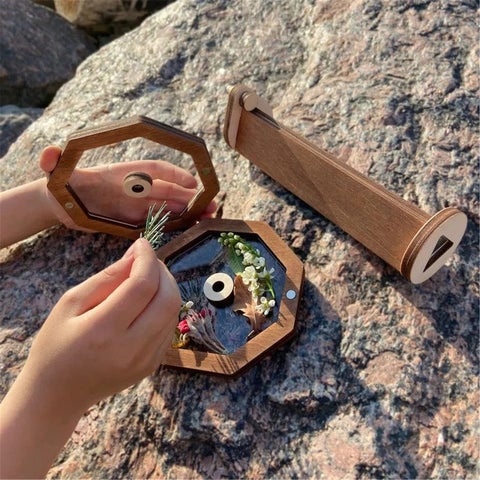 ✅Explore the beauty of symmetry: use children's eyes to understand the beauty of symmetry through our kaleidoscope – a great educational toy for learning and entertainment that nurtures children's creativity and stimulates their imagination.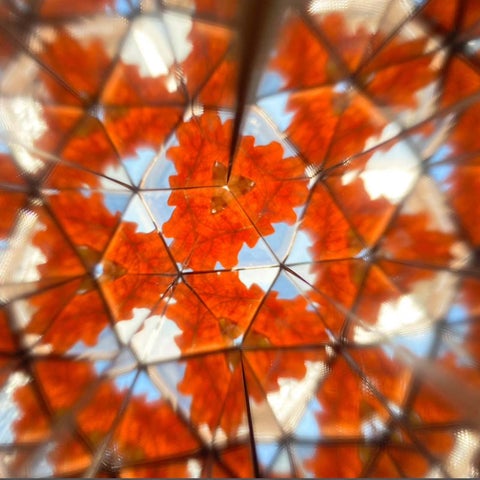 ✅Sturdy and durable: Our kaleidoscope is made of wood with a shell strong enough to withstand daily play. The material is safe so that children can play with peace of mind.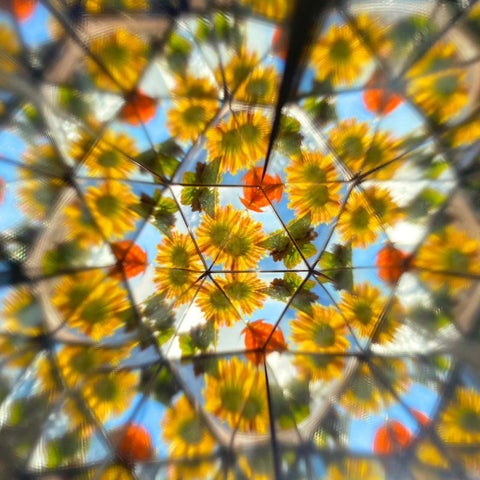 ✅Create your own kaleidoscope: looking at a kaleidoscope is mind-blowing! DIY Kaleidoscope provides hands-on, creative learning, as well as a visual break from screen time.