Worrying too much when swimming with your baby? This Baby Swim Ring Float is all you need!
This is your ideal float, Make your child happy while feeling safe in the water.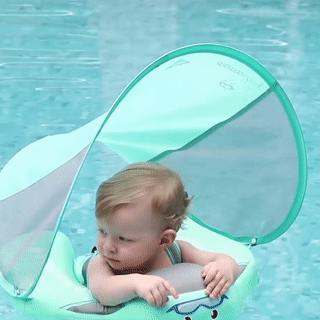 Swimming is one of the most amazing experiences you can share with your baby! Babies have a real affinity with water. They spend nine months in the womb, and many expectant mothers choose a water birth as the most natural introduction to this world.
Water is recognized as a warm, supportive environment during labor and provides a natural transition for your baby from the womb to the "outside world".
This Non-Inflatable Baby Swim Ring Float already passes European Safety Standards that defines safety requirements for construction, performance, sizing for swimming aids intended to assist swimming beginners with movement through the water while learning to swim.
Ergonomically designed for maximum comfort
Using the Infant & Toddler Safety Pool Floater With Sunshade means that you will have a free hand to play and interact with the baby while swimming, rather than just using your hands to keep them above water.
Teach your baby to play and splash and show them what a wonderful experience swimming can be!
Watch with joy as they embrace the water and their newfound confidence in comfort and style. You'll be so glad you did!
No Need To Inflate: The solid non-inflatable ring is made with a pearl-foam liner which is constructed from millions of tiny capsules.
5-point Safety: New button lock catch and larger harness vest so the baby doesn't slip when they are paddling. Two buttonholes and velcro to adjust. Double safety clasp, dual protection safety. It consists of a multiple harness system that is easy to use. Thick padded adjustable crotch and chest strap. Extra security with legs supports to avoid baby slipping out or flipping forward. Built for strong durability.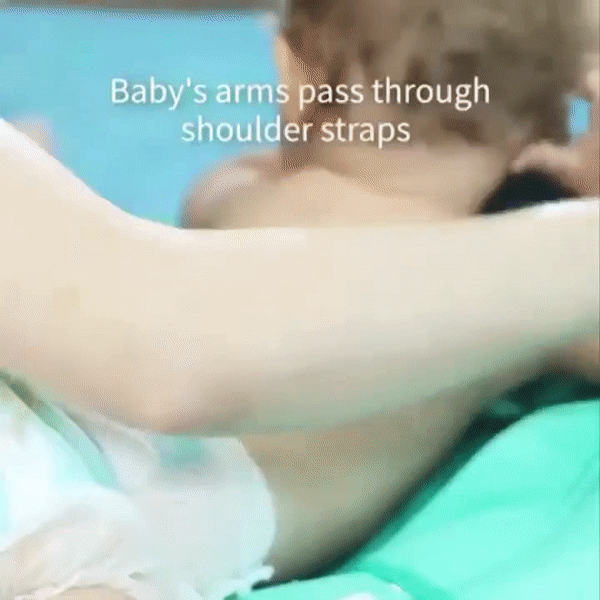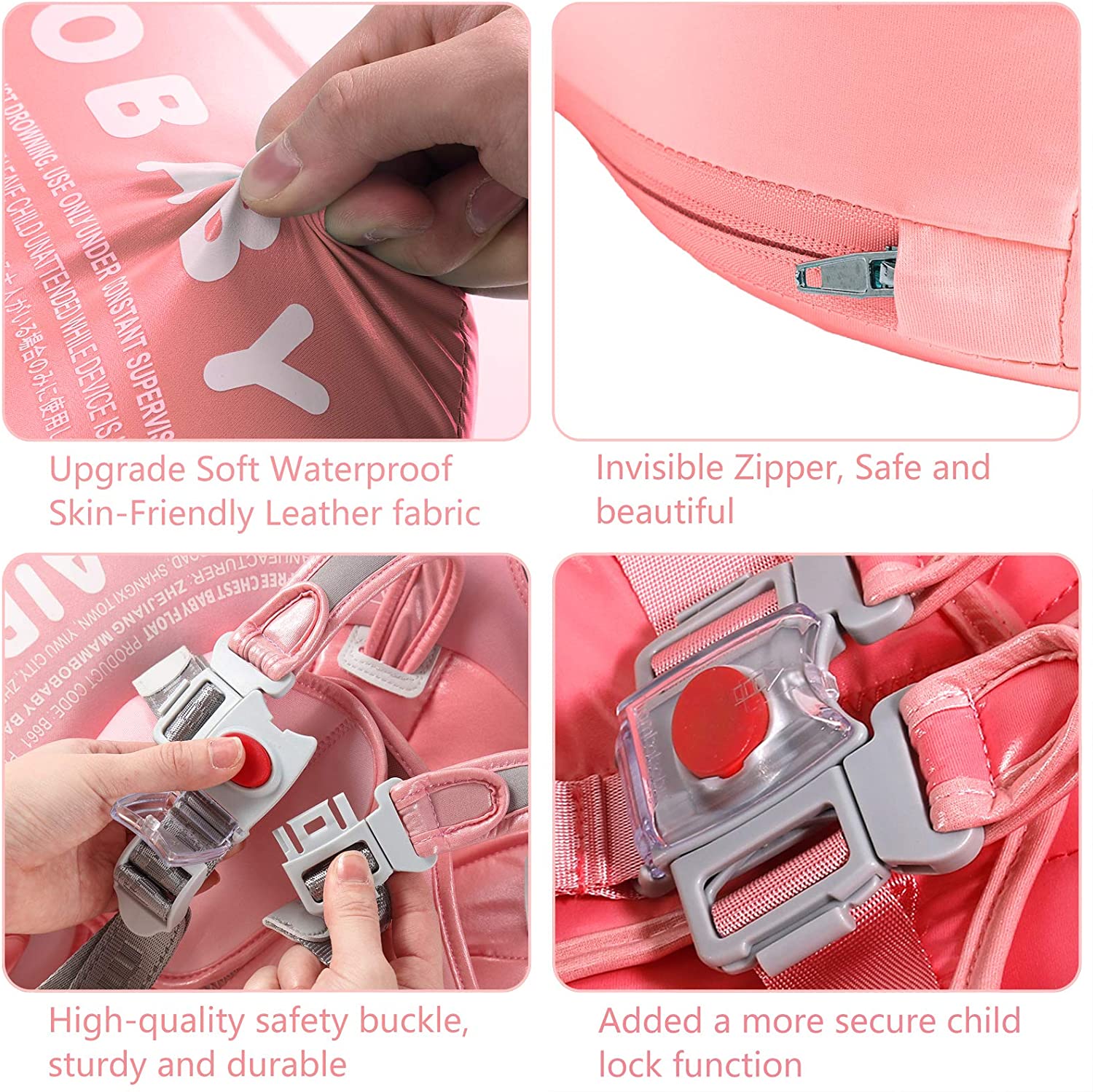 Double Buckles With Lock: For double protection.
Anti-flip Design: This baby trainer pool float has widened sides for maximum buoyancy and the front of float is heightened to avoid tipping over. Your baby will be able to see and touch water by hands, the front is not high and there is a groove to their put chin on comfortably. No risk of accidental tipping in any direction. You can also place your baby backward for a lying position.
No More Accidental Leakages From Old Inferior Air Inflatables: Our PearlFoam material is for the next generation of water buoyancy swim assist aids with a waterproof high-quality skin.
Ergonomically Designed For Maximum Comfort: Allows your baby to learn to swim on their belly in a 45-degree neutral position instead of an unnatural vertical position.
Soft Covering: The covering of the ring is made from soft cloth to protect the baby's skin.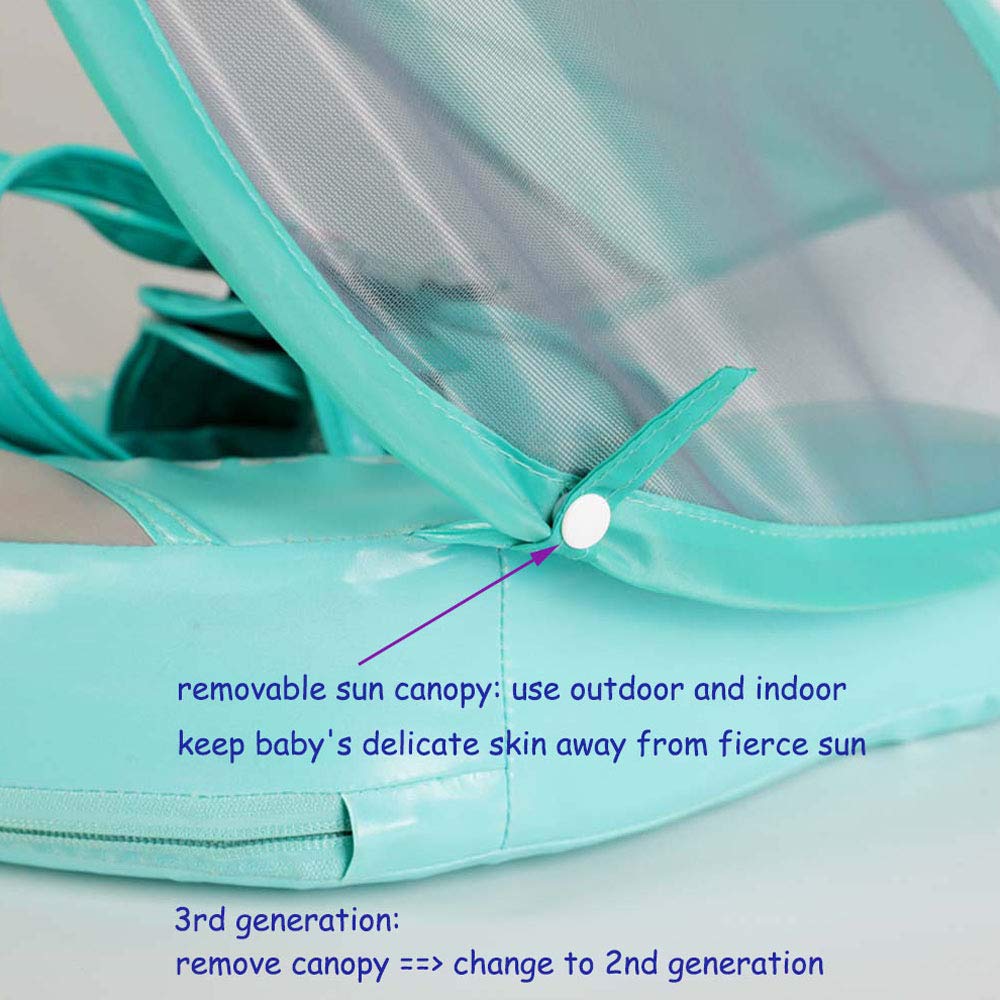 ✓ A wide wing design to avoid rollover
✓ Puncture-proof pearl foam buoyancy technology
✓ Safety belt equipped
✓ Comfortable for baby and does not put pressure on the body
✓ Support a wide range of movement
✓ Great for teaching babies how to swim
✓ Easy to use sun canopy
✓ The 5-point secure harness keeps your child safe
✓ 45 angle keeps the child's head above water and a smile on their face
✓ Can be used forward or rear-facing to suit individual needs
✓ Improves your child's confidence so they can feel independent
✓ Helps your child learn to swim and kick freely
✓ Designed for babies 3-24 months old so will save you money in the long run – the only flotation device you'll ever need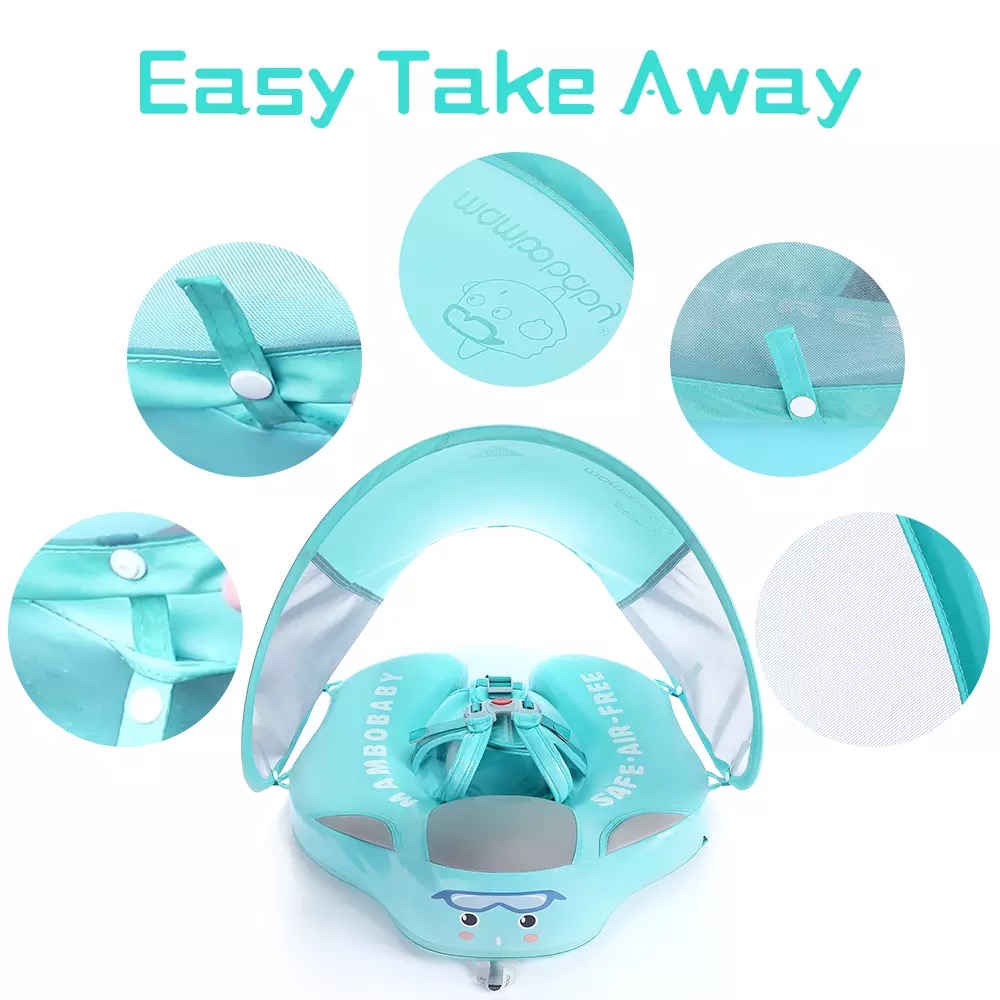 Specifications:
✓ Age: 3 months – 24 months old
✓ Size: 46.5cm * 48.5cm
Included:
 1 X Infant & Toddler Safety Pool Floater With Sunshade