💗Angel Aura Crystal hearts add a wonderful pop of color to your crystal collection!✨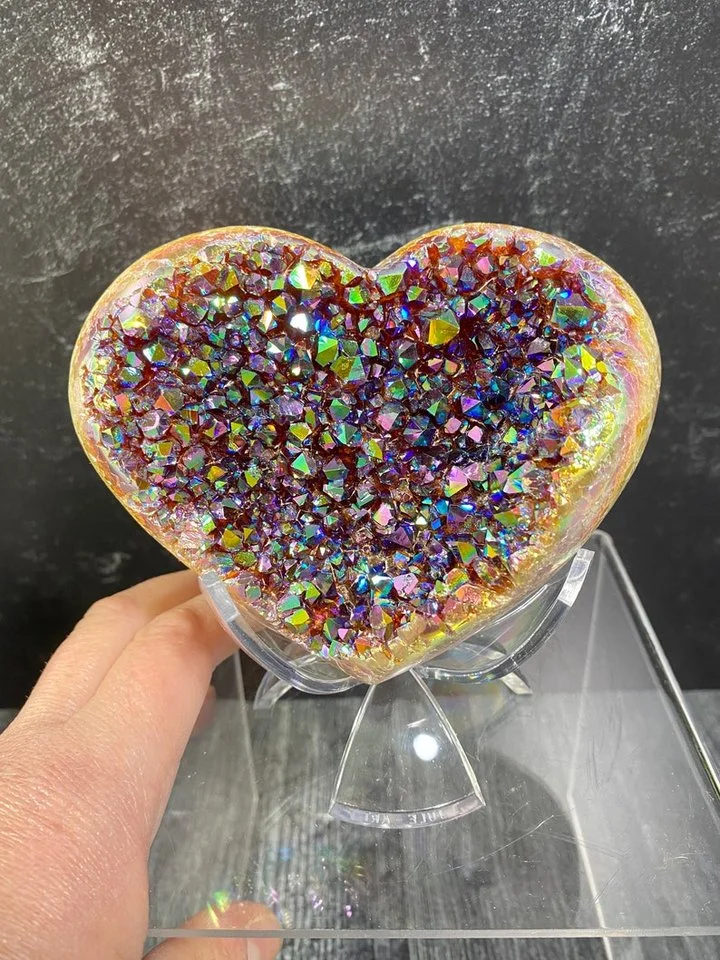 💗Unique characteristics: for this heart Amethyst is hearted turning the crystals orange and then the aura process is done second to the crystal – the result is orange crystals with angel aura loaded with rainbows.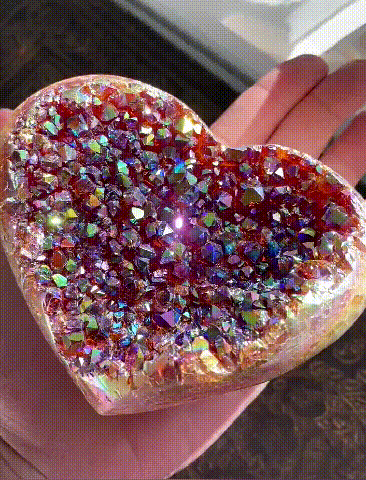 💗About:
Rainbow Aura gets its gorgeous vivid color by fusing atoms of titanium (the metal of power) to quartz. The crystal is not chemically altered in anyway. It is a completely green process. You get the power of quartz and the power of titanium with these pieces! Rainbow aura shares all the properties of quartz, but it's rainbow colors give it enhanced powers. Is a great crystal for bringing your body back into balance and opening the third eye and higher crown chakras.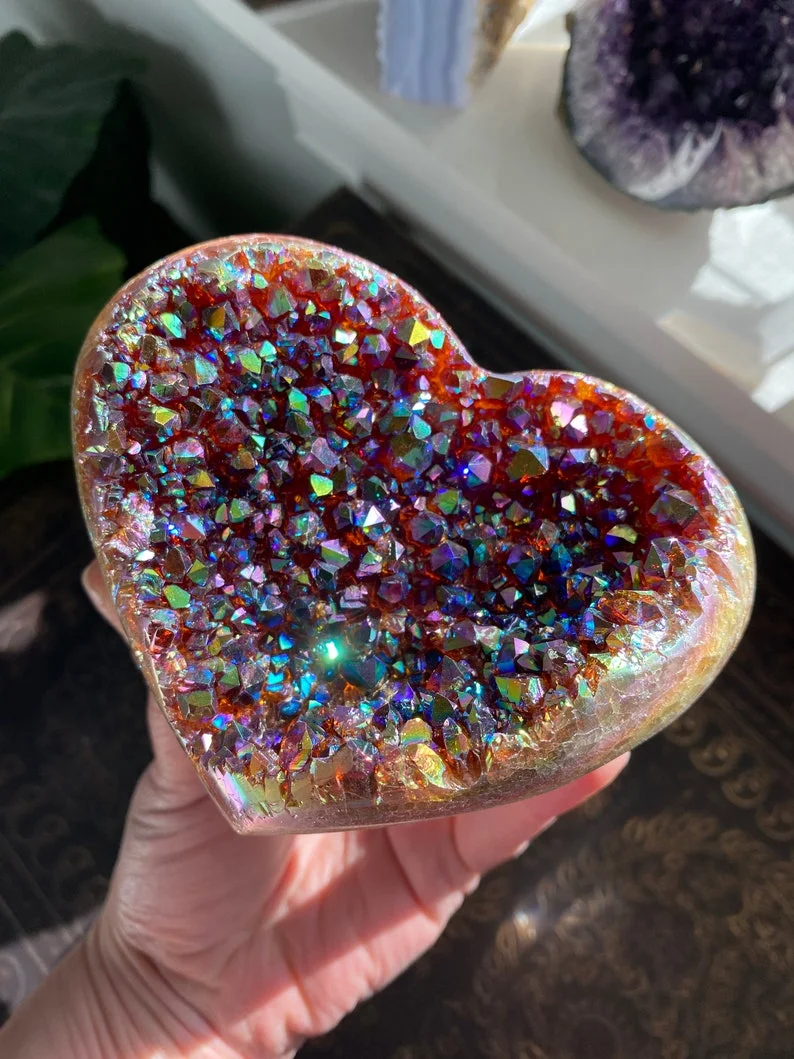 💗More Details:
** Size at the longest points: approximately 165mm/6.5″
💗Materials: aura amethyst crystal, amethyst rainbow aura, opal aura, angel aura, aura amethyst, amethyst crystal, rainbow aura, angel aura amethyst, crystal heart, aura heart, angel aura heart
🌈Gorgeous rainbows – You see different colors as you move it in the light.
The Angel aura heart you see is the exact piece you will get.