"I'm 57 and people think I'm 40! I've been using it for a month and my jowls are gone! My wrinkles start to disappear. My skin feels smoother and plumper. All of my beauticians tell me I have great skin for my age. I guess when others notice the difference too, you know it's really working! If you're like me who's tried many things you've gotta give it a shot!"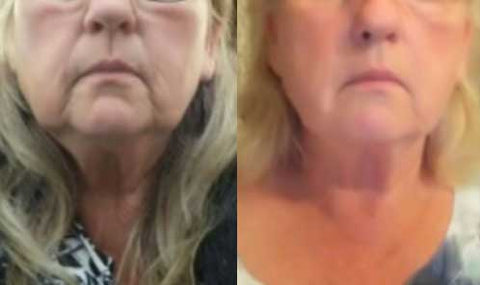 "I use it for wrinkles and skin tightening, my daughter uses it for her acne. The pimple seems to go away much quicker and better than her usual drying, acne cream. The pores feel and visibly look tighter too. This device works as described and for the price, you can't beat it!"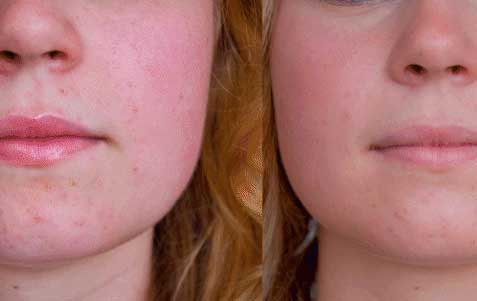 THE #1 AT-HOME DIY SKIN TREATMENT WORLDWIDE  

Get healthy, young-looking skin and lots of compliments with MYBABYSKIN, our tried and battle-tested 5-in-1 LED Skin Treatment Handset. Using the state-of-the-art photon technology, this much-loved little device has changed the lives of over 73,189+ people around the world and it can change your life too – one wavelength at a time. Indulge your skin in 5 luxurious treatments using 5 different wavelengths of light, all without leaving the safety and comfort of your own home. The best part is, there's absolutely no hidden costs – no need for refills, replacements, or extra parts, ever!
5 LUXURIOUS TREATMENTS IN 1 LITTLE DEVICE 


 RED – Anti-Aging effect: stimulates collagen production, shrinks enlarged pores, lifts and tightens skin, heals scars, reduces fine lines & wrinkles, improves skin elasticity, accelerates blood circulation.



 BLUE – clears up acne, minimizes redness and irritation (eczema, rosacea, psoriasis), balances skin pH, reduces stress, and relaxes the skin.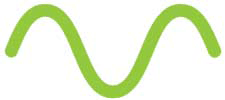 GREEN – lightens dark spots, aging spots, under-eye circles revealing a brighter skin complexion.

 YELLOW – eliminate toxins, hydrates skin, restores the balance of sensitive skin.

 VIOLET – whitens the skin.

 FLASHING VIOLET – enhances the absorption of your favorite face cream and skincare essentials to give maximum results.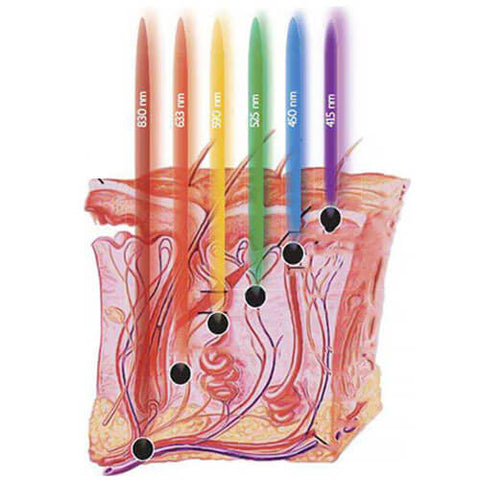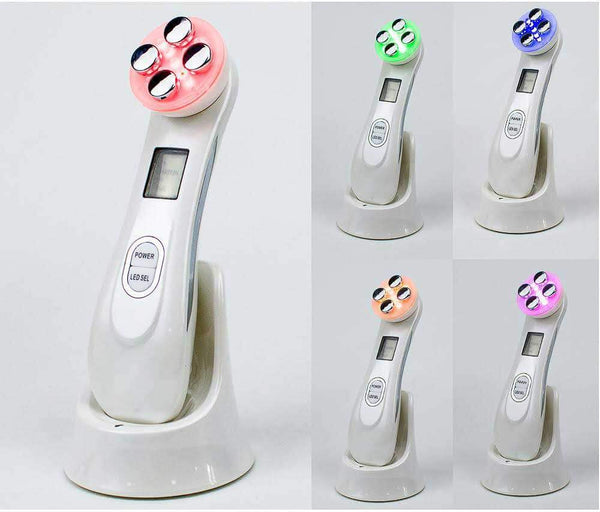 WHY MYBABYSKIN?
✅ HEALTHY, CLEAN, FIRM SKIN – MYBABYSKIN cleans, softens, brightens, tones, and rejuvenates your skin giving you a radiant, youth-looking complexion-like never before. Lots of our customers order this device together with our Hydration Serum for best results!
✅ EVEN SKIN TONE, LESS MAKEUP – Remove dark spots, aging spots, acne scars, under-eye circles you name it, so your skin looks more even and flawless without any makeup. No more thick layers of foundation or concealer… just apply some mascara and a touch of your favorite lipstick to complete your radiant look. Voila!
✅ MASSIVE SAVINGS – No more spending big bucks on expensive treatments or waiting for weeks for salon appointments. Give your skin the luxurious treatments it deserves all just with one device, whenever you want, wherever you want! 
✅ PERFECT FOR ALL AGES – From young adults to sixty pluses, MYBABYSKIN will make your skin look and feel great for your age. Get ready for compliments from your loved ones! 
✅ SUITABLE FOR ALL SKIN TYPES – Let it be dry, oily, or sensitive skin, it simply works! Just feels good on the skin.
✅ EASY TO USE, EASY TO CLEAN – Comes with simple, easy-to-follow instructions that get you going in seconds. To clean, just wipe the device off with a dry cloth after use. 
✅ PORTABLE – ergonomic, small, lightweight – enjoy relaxing skin massage everywhere you go. 
✅ 100% SAFE – If you're wondering, MYBABYSKIN is 100% safe to use compared to LED face masks and equipped with an intelligent safety timer that automatically turns off the device after 10 minutes, so you can use it while watching TV, reading books, catching with friends…or even dozing off in the middle of your treatment. Yep, it's that relaxing!
✅ FREE WORLDWIDE SHIPPING – Order today and receive FREE Worldwide Tracked Shipping. Most orders will arrive in 7-14 business days.
✅ SATISFACTION GUARANTEED – We offer a risk-free 30 day money back guarantee. If you are not satisfied, you can quickly contact our helpful customer support team to get a refund.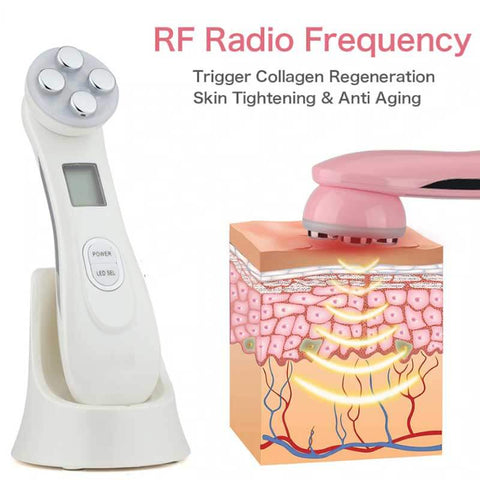 HOW TO USE
Cleanse your skin and apply lotion/serum on the area that you want to massage.   

For maximum results, massage the areas of interest with MYBABYSKIN for up to 10 minutes per day, 3 times a week on alternate days. Safe to use on the forehead, under eyes, lips, neck cheeks, chests, arms, and hands. Avoid the thyroid gland around the neck area. 

Start with a low frequency especially for sensitive areas such as in between nose and lips and under-eye. Gradually increases the frequency to find the perfect setting to your liking. 

Clean your fresh, rejuvenated skin and notice the difference after 3-4 weeks. Results may vary depending on skin type and conditions. 
The device should not be used under any of the following conditions:
Pregnancy

Epilepsy

Blood circulation disorder

Allergic reactions to serums

Aged 16 or under